It is great to start your career in the healthcare field as a certified nursing assistant (CNA), but to advance in your career and to take up higher patient care responsibilities, a CNA to LPN (licensed practical nurse) program will be of great help.
Although both the CNAs and the LPNs work under the supervision of a registered nurse (RN) or a doctor, the responsibilities handled by them are different. Typically, an LPN must complete one year of training before getting employed.
Accredited LPN Schools!
Find schools and get information on the program that's right for you.
Powered by Campus Explorer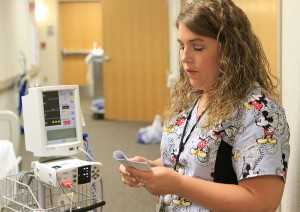 However, a CNA can find work after attending a course for 6-24 weeks, depending on the schedule of classes chosen, that includes 75 hours of approved training.
In a CNA to LPN program, you get trained to work as a licensed practical nurse through classroom sessions and clinical experience in hospitals. You learn to take vital signs such as blood pressure and help doctors with various medical procedures. You can enroll for a CNA to LPN bridge course at a community college or a vocational training school. Online CNA to LPN bridge programs are also available.
In order to get enrolled into a CNA to Licensed Practical Nurse program, you must have a high school diploma or GED. You should also have high scores in college placement examinations and must complete background checks. It is not essential that you have training as a CNA to seek admission to a CNA to LPN training program, but you stand a better chance of getting selected if you have experience as the admission process for an LPN program is very competitive. Some institutions may require you to clear the ACT test.
The topics that are covered in a Certified Nursing Assistant to LPN training program include nursing fundamentals, anatomy, first aid, surgical nursing, pharmacology and physiology. In a CNA to LPN program, you will also learn about nutrition, adult health, pediatrics and obstetrics. Courses in communication and computers are also a part of the program. LPNs are also required to complete one year of training as their professional responsibilities include giving injections, monitoring catheters and dressing wounds of patients, among many others.
The CNA to LPN education and training requirements vary from state to state. For example, you need to have 51 months of experience in an acute care hospital in the state of California. Clinical specialty requirements include 200 hours in pediatrics, 200 hours in genitourinary or maternity and 64 hours in Pharmacology. Further, 64 additional hours in one of these specialty areas is also required.
After completing the CNA to LPN program, you need to take the National Council Licensure Examination (NCLEX-PN) administered by the National Council of State Boards of Nursing to get licensed as an LPN. In order to get employed in any health care facility in any state, it is important that you get certified as an LPN. As an LPN, you can find work in nursing care facilities, residential care facilities, doctor's offices, outpatient care centers, hospitals and also with home nursing services.
The duration of the CNA to LPN programs offered by community colleges and vocational training schools vary in length depending on each state's requirements. However, on an average you are required to go through two years of study.
If you opt for a Certified Nursing Assistant to LPN distance learning or part-time program, you can attend classes during weekends or evenings while continuing to work as a Certified Nursing Assistant. As any CNA to LPN program will require you to complete some coursework and clinical practice, no online program can be considered as a completely online plan. If you enroll for an accredited online course, you can take courses at night or in your spare time. However, you need to complete the clinical practice training in a hospital. Have a look at cna job information.
You need to have experience as a CNA to get admitted into an online CNA to LPN program. There are other prerequisites as well. You need to pass an entrance examination, a drug test and also a background check. Some online schools may require you to have a slate of prerequisite courses before granting admission to an LPN program. CNA TO LPN 2
CNA to LPN advantages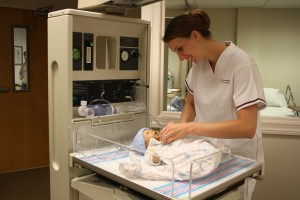 The major advantages of transitioning from a CNA to LPN are as follows:
You will enjoy higher responsibilities.
You will earn a higher salary.
Getting certified as an LPN will boost your self esteem.
You will have the confidence to further advance your career by taking up the required bridge course to become an RN.
It gives you an opportunity to fulfill your career goals.
Some of the educational institutions that offer regular or online CNA to LPN programs are as follows:
Howard community college in Colombia offers CNA to Licensed Practical Nurse and LPN to RN programs. Licensed CNAs can immediately begin instruction in the program that starts in the fall semester. The course lasts for 11 months.
Donnelly College in Kansas requires you to be a licensed Certified Nursing Assistant and complete four other programs before applying for the CNA to Licensed Practical Nurse program that begins every January and June. Only 50 students are admitted every year into the course that runs for 14 to 18 months. Donnelly College does not accept transfer credits from non-accredited institutions.
The LPN programs offered by Trident Technical College in South Carolina start in the fall and spring semesters. If you have not done your CNA program in this college, you must provide proof of a minimum of 960 working hours in a hospital or nursing home within the three years prior to applying for the program.
The state of Virginia offers LPN programs that are open to prospective students nationwide through its own online college. ACT College offers four diploma and three degree programs.
Chamberlain College of Nursing located in Illinois offers distance and online programs.
According to the Bureau of Labor Statistics, the demand for LPNs remains strong and is expected to grow at least till 2018. The salaries earned by CNAs and LPNs depend on various factors such as geographical location of your workplace, type of healthcare facility and the number of years of experience that you have.
The annual salary range as provided by PayScale.com for CNAs and LPNs are as follows:
Licensed Practical Nurse
Those with less than 1 year of experience earn between $21,282 and $46,252.
Those with 1 to 4 years of experience earn between $23,690 and $48,462.
Those with 5 to 9 years of experience earn between $24,743 and $51,703.
Certified Nursing Assistants
Those who have less than one year of experience earn between $14,357 and $40,831.
Those who have 1 to 4 years of experience earn between $13,569 and $39,277.
Those who 5 to 9 years of experience earn between $14,723 and $41,945.
Summarizing, a CNA to LPN bridging program will enable you to not only take up more responsible positions, but also help you earn a higher salary.
Read more about local cna classes here.