CNA Certification in Louisiana
To work as a Nurse aide in the State of Louisiana, you must obtain the Certified Nurse Aide (CNA) certification. Individuals willing to work as CNAs in Louisiana must first get enrolled into a CNA certificate program that is approved by the Louisiana Department of Health and Hospitals (DHH). CNA certificate programs in Louisiana are offered through schools, hospitals, long term care facilities and other health care units that have been state approved. There are several quality CNA training programs offered in Louisiana that provide the basic skills and knowledge necessary for pursuing the nursing career. These CNA training programs must meet the requirement of a minimum 80 hours of providing instruction which must constitute of 40 hours of classroom instruction and 40 hours of clinical training. The clinical training is conducted under the direct supervision of a state approved and licensed nurse instructor. The class work covers the subjects like basic nursing skills, respecting patient rights, taking and recording vital signs, infection control and some additional skills like training for CPR.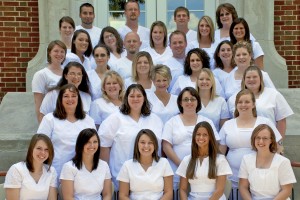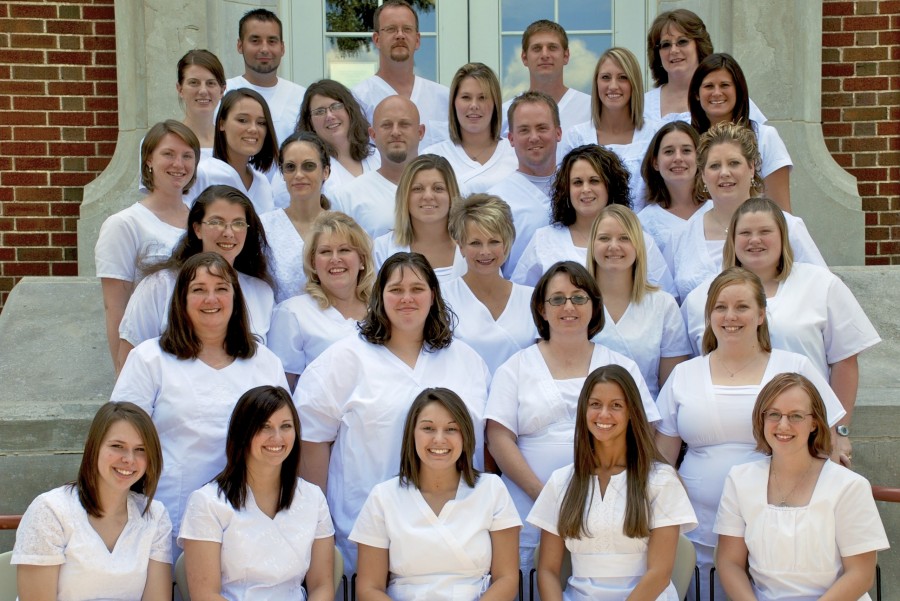 In addition, the CNA certificate program must include the 2 curriculums "Successful Nursing Assistant Care" and "How to Be a Nurse Assistant" opted by the state. Moreover a check on criminal background and current immunization records as well as a negative TB test result and valid id are other requirements to enroll into a CNA program. Students must be at least 18 years of age, however no high school degree or GED is needed for the enrollment.
Upon graduation from this CNA training program, the next step is to successfully pass the State Evaluation issued by the state and managed by the National Council of State Boards of Nursing. The test contains two parts: written/oral and skills. The percentage marks for passing the written and skills parts are 70% each. The written part consists of 70 questions and is of two hour duration, while the skill part tests you on five nursing skills and is of 25 minutes. After you successfully complete these two parts, your name gets listed on the Louisiana Nurse Aide Registry and you are officially allowed to practice as a CNA in Louisiana. CNA Certification is valid for 24 months after registration.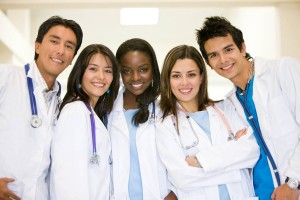 According to the Louisiana Workforce, a CNA working in Louisiana earns a median annual salary of $22,052. The job growth in this field is predicted to rise by 30% through 2016. Based on this data, you could well decide about becoming a CNA which would provide you a stable career
Louisiana Certified Nursing Assistant Training Schools
A&W Healthcare Educators
6930 Martin Drive , New Orleans, LA 70126 | PH: 504-242-2013
Academy of Our Lady High School
537 Avenue D , Marrero, LA 70072 | PH: (504) 341-6217
Advance Healthcare Institute
4580 Bluebonnet Dr. , Baton Rouge, La 70810 | PH: 225 751- 4705
Advance Nursing Training, LLC
4480 General Degaulle Avenue , New Orleans, LA 70131 | PH: (504) 994-0280
Alpha Medical College
3009 Monterey Dr., Suite C-1 , Baton Rouge, LA 70814
Andrea's Career Institute, LLC
2010 Woodmere Blvd, Suite P | PH: (504) 265-8206
Ascension Parish School Board-St. Amant HS
12035 Hwy. 431 , St. Amant, LA 70774-3449 | PH: 225 473-7981
Ascension Public School@Donaldsonville HS
100 Tiger Drive , Donaldsonville, LA 70346 | PH: 225 391 7000
Assumption Parish School Board@Assumption HS
4880 Hwy 308 , Napoleonville, LA 70390 | PH: 985-369-9758
Baton Rouge Community College – Acadian Campus
3250 N. Acadian Thruway East , Baton Rouge, LA 70805 | PH: 225 359-9310
Baton Rouge Community College – Acadian Campus-LPN Only
3250 North Acadian Thruway , Baton Rouge, LA 70805 | PH: 225 359-9201
Baton Rouge Community College – Frazier Campus
555 Julia Street , Baton Rouge, LA 70802 | PH: (225) 216-8592
Baton Rouge Community College – Jackson Campus
3337 Highway 10 , Jackson, LA 70748-6240 | PH: 225 634-2636
Baton Rouge Community College – New Roads Campus
605 Hospital Rd. , New Roads, LA 70760 | PH: 225 638-8613
Baton Rouge Community College – Westside Campus
25250 Tenant Road , Plaquemine, LA 70764 | PH: (225) 687-5507
Baton Rouge Community College – Westside Campus (LPN)
25250 Tenant Road , Plaquemine, LA 70764 | PH: (225) 687-5507
Baton Rouge Community College RN Only
201 Community College Dr. , Baton Rouge, LA 70806 | PH: 225 216-80471
Baton Rouge General Hospital School of Nsg-RN Only
3616 North Blvd , Baton Rouge, LA 70806 | PH: 225 387-7623
Bonnabel Magnet Academy High School
2801 Bruin Drive , Kenner, LA 70065 | PH: (504) 443-4564
Bossier Parish Community College
6220 E. Texas St , Bossier City, LA | PH: 318 678-6015
Bossier Parish Technical School-Bossier HS
2010 North Market St. , Shreveport, LA 71137 | PH: 318 549-6810
Caddo Career & Technology Center
5950 Union Ave. , Shreveport, LA 71108 | PH: 318-636-5332
Calcasieu Parish School Board-Sulphur HS
100 Sycamore St , Sulphur, LA 70663 | PH: 337 217-4430
Camelot College
2618 Wooddale Blvd , Baton Rouge, LA 70805 | PH: 225 928-3005
Carville Job Corps Center
5465 Point Clair Road , Carville, LA 70721 | PH: (225) 642-2481
Central Community School District – Central High School
10200 E Brookside Drive , Baton Rouge, LA 70818 | PH: (225) 261-3438
Central Louisiana Medical Academy, L.L.C.
3550 Government Street , Alexandria, LA 71302 | PH: 318 445-4006
Central LTCC – Alexandria Campus
4311 South McArthur Dr , Alexandria, LA 71302 | PH: 318 487-5443
Central LTCC – Alexandria Campus- LPN
4311 South McArthur Dr , Alexandria, LA 71302 | PH: 318 487-5443
Central LTCC – Ferriday Campus
2100 EE Wallace Blvd , Ferriday, LA 71334 | PH: 318 757-6501
Central LTCC – Ferriday Campus @ Catahoula Parish Adult Ed
422 Main Street , Jonesville, LA 71343 | PH: (318) 757-6501
Central LTCC – Ferriday Campus @ Ferriday High School
801 E. E. Wallace Blvd. , Ferriday, LA 71334 | PH: 318 757-6501
Central LTCC – Ferriday Campus @ Vidalia High School
2201 Murray Dr. , Vidalia, LA 71373 | PH: 318 757-6501
Central LTCC – Ferriday Campus LPN Only
2100 E.E. Wallace Boulevard , Ferriday, LA 71334 | PH: 318 757-6501
Central LTCC – Huey P. Long – Winnfield High School
631 Thomas Mill Road , Winnfield, LA 71483 | PH: 318 628-4342
Central LTCC – Huey P. Long Campus
5960 Hwy 167 North , Winnfield, LA 71483 | PH: 318 628-4342
Central LTCC – Huey P. Long Campus-LPN Only
5960 Hwy 167 North , Winnfield, LA 71483-3599 | PH: 318 628-4342
Central LTCC – Lamar Salter Campus LPN Only
15014 Lake Charles Hwy , Leesville, LA 71446 | PH: 318-537-3135
Central LTCC – Oakdale Campus
117 Hwy 1152 , Oakdale, LA 71463 | PH: 318 335-3944
Central LTCC – Oakdale Campus-LPN Only
117 Hwy 1152 , Oakdale, LA 71463 | PH: 318 335-3944
Central LTCC Rod Brady Campus – LPN Only
521 E. Bradford St. , Jena, LA 71342 | PH: 318-992-2910
Central LTCC Ward H. Nash – Avoyelles Campus
508 Choupique Street , Cottonport, LA 71327 | PH: 318 876-2401
Central LTCC Ward H. Nash – Avoyelles Campus LPN Only
508 Choupique Street , Cottonport, LA 71327 | PH: 318 876-2401
Central LTCC Ward H. Nash @ Buckeye High School
715 Hwy 1207 , Buckeye, LA 71328 | PH: (318) 876-2701
Central LTCC Ward H. Nash @ Bunkie High School
435 Evergreen Hwy. , Bunkie, LA 71322 | PH: 318 346-6216
Central LTCC Ward H. Nash Avoyelles @ Peabody Magnet HS
2727 Jones Street , Alexandria, LA 71302 | PH: 318 876-2701
Central LTCC Ward H. Nash Avoyelles @ Tioga HS
1207 Tioga Road , Tioga, LA 71405 | PH: 318 876-2401
Central LTCC Ward H.Nash Avoyelles @ Avoyelles High School
287 Main St. , Moreauville, LA 71355 | PH: 318 985-2361
Central LTCC Ward H.Nash Avoyelles Campus @ Marksville HS
407 W. Bontempt St. , Marksville, LA 71351 | PH: 318 253-9356
Compass Career College
42353 Deluxe Plaza, Suite 16 , Hammond, LA 70403 | PH: 985 419-2050
Compass Career College-LPN Only
42353 Deluxe Plaza, Suite 16 , Hammond, LA 70403 | PH: 985 419 2050
Crescent City Coders Medical Career School
429 Wall Blvd. , Gretna, LA 70056 | PH: 504 391-2271
Delgado Community College Jefferson
5200 Blair Dr , Metairie, LA | PH: 504-736-7072
Delgado Community College-Charity School of Nrsg LPN Only
5200 Blair Road Room 43 A , Metairie, LA 70001 | PH: 504 671-6755
Delgado Community College-Charity School of Nrsg-RN Only
450 South Claiborne Avenue , New Orleans, LA 70112 | PH: 504-568-6411
Delta College of Arts and Technology-LPN Only
7380 Exchange Place , Baton Rouge, LA 70806 | PH: 225 928-7770
Delta College of Arts&Technology-Lafayette Campus-LPN Only
200 Republic Ave.Suites A-H , Lafayette, LA 70508 | PH: 337 988-5455
Delta College-LPN Only
2401 N. Highway 190 , Covington, LA 70433 | PH: 985-892-6651
Delta College-Slidell Campus LPN Only
105 Gause Blvd. West , Slidell, LA 70460 | PH: 985 643-7730
Dillard University-RN Only
2601 Gentilly Blvd. , New Orleans, LA 70122 | PH: 504 816-4717
Dryades YMCA – LPN Only
2220 Oretha Castle , New Orleans, LA 70113 | PH: 504 568-3466
Dryades YMCA School of Commerce
2220 Oretha Castle Haley Blvd. , New Orleans, LA 70113 | PH: 504-568-5299
East Jefferson HS
400 Phlox St , Metairie, LA | PH: 504 888-7171
Eunice Career and Technical Education Center
421 So 10th St , Eunice, LA 70535 | PH: 337 457-8686
Evangeline Parish School Board Ville Platte-HS
210 W. Cotton Street , Ville Platte, LA 70486 | PH: 337 363-6651
Fleur de' Lis Healthcare Institute
3920 Old Gentilly Rd , New Orleans, LA 70126 | PH: 504942-7171
Glen Oaks HS
6550 Cedar Grove Drive , Baton Rouge, LA 70812 | PH: 225 356-4306
God's Way, Inc. Project Excell
11449 Florida Blvd. , Baton Rouge, LA 70815 | PH: 225 272-5894
Grace and Favor Training Academy, LLC
1005 N.W. Central Avenue , Amite, LA 70422 | PH: (985) 748-7005
Grambling State University-RN Program
One Cole Street , Grambling, LA 71245 | PH: 318 274-2672
Healthcare and More
106 Courthouse Square , Rayville, La | PH: 318 728-8989
Healthcare Training Institute
322 Williams Blvd. , Kenner, LA 70062 | PH: 504 467-2155
Iberia Parish Career Center
618 Recreation Drive , New Iberia, LA 70560 | PH: 337 365-7231
Infinity College
117 West Pinhook Road , Lafayette, LA 70501 | PH: 337 261-9009
J.A.Cuillier,Sr.Career Center
1429B Ames Blvd , Marrero, LA 70072 | PH: 504 340-6963
Jackson Parish School Board-Jonesboro Hodge HS
225 Pershing Highway , Jonesboro, LA 71251 | PH: 318 259-4456
Jefferson Parish School Board-Riverdale HS
240 Riverdale Drive , Jefferson, LA 70121 | PH: 504 833-7288
Jennings High School-Jefferson Davis Parish School Board
802 W Jefferson Street , Jennings, LA 70546 | PH: 337-824-1834
Julian Certified Nursing Assistant Training School, LLC
24035 Railroad Ave. , Plaquemine, LA 70764 | PH: 225 692-7028
JW Training Center
3542 Hwy 1 South , Donaldsonville, LA 70346 | PH: 225 473-1760
Kenner Health Careers Institute, LLC
2401 Veterans Memorial Blvd, Suite 10 , Kenner, LA 70062 | PH: 504 712-1552
L E Fletcher Technical Community College
310 St Charles Street , Houma, LA 70360 | PH: 985 876-8900
L E Fletcher Technical Community College-LPN Only
310 St. Charles Street , Houma, la 70360 | PH: 985 858-5861
L E Fletcher Technical Community College-RN Only
310 St. Charles Street , Houma, LA 70360 | PH: 985 858-5861
Lafayette General Medical Center School of Health Sciences
201 Audubon Blvd , Lafayette, LA 70503 | PH: 337 289-8980
Learning Bridge Career Institute
1340 W. Tunnel Blvd. , Houma, LA 70360 | PH: 985 262-4685
Leesville HS
502 Berry Ave. , Leesville, LA 71446 | PH: 337 239-3464
Life Care, LLC
5100 West Expressway Suite 4 , Marrero, LA 70072 | PH: (504) 872-9985
LifeSmart Training Center
200 S Broad Street, Suite 6 , New Orleans, LA 70119 | PH: (504) 255-4582
Livingston Parish Public Schools-Holden HS
13120 Hwy.441 , Holden, LA 70744 | PH: 225 686-7044
Livingston Parish School Board-Albany HS
29710 Mulberry Street , Albany, LA 70711 | PH: 225 686-7044
Livingston Parish School Board-Denham Springs HS
1000 North Range Ave , Denham Springs, LA 70726 | PH: 225 686-7044
Livingston Parish School Board-Live Oak HS
36079 Hwy 16 , Denham Springs, LA 70706 | PH: 225 665-8858
Livingston Parish School Board-Walker HS
12646 Burgess Ave , Walker, LA 70785 | PH: 225 664-4825
Louisiana Delta Community College – Bastrop Campus
729 Kammell St. , Bastrop, LA 71221 | PH: 318-283-0836
Louisiana Delta Community College – Farmerville Campus
605 N Boundry St. , Farmerville, LA 71241 | PH: 318-368-3179
Louisiana Delta Community College – Ruston Campus
1010 James Street , Ruston, LA 71273-1070 | PH: 318-251-4145
Louisiana Delta Community College – Ruston Campus – LPN Only
1010 James Street , Ruston, LA 71273 | PH: 318 251 4145
Louisiana Delta Community College – West Monroe – LPN Only
609 Vocational Parkway , West Monroe, LA 71292-9064 | PH: 318 397-6100
Louisiana Delta Community College – West Monroe Campus
609 Vocational Parkway , West Monroe, LA 71292 | PH: 318-397-6100
Louisiana Delta Community College – Winnsboro Campus
1710 Warren St , Winnsboro, LA | PH: 318-435-2163
Louisiana Delta Community College – Winnsboro Campus LPN Only
1710 Warren St. , Winnsboro, LA 71295 | PH: 318 435-2163
Louisiana Delta Community College -Tallulah Campus
132 Old Hwy 65 South , Tallulah, LA 71282-1740 | PH: 318-574-4820
Louisiana Delta Community College-Lake Providence Campus
156 Hwy 833-1 , Lake Providence, LA 71254-0864 | PH: 318 559-0864
Louisiana Delta Community College-Tallulah@Delhi HS
132 Old Highway 65 South , Tallulah, LA 71284 | PH: 318 559-0864
Louisiana Delta Community College-Tallulah@Rayville HS
132 Old Highway 65 South , Tallulah, LA 71284-1740 | PH: 318 559-0864
Louisiana State University-Shreveport-LPN Only
One University Place , Shreveport, LA 71115 | PH: 318 798-4173
Louisiana Technical College-Jefferson Campus@Sarah T Reed HS
5316 Michoud Blvd. , New Orleans, LA 70129 | PH: 504 671-6700
Louisiana Technical College-Oakdale@Oberlin HS
101 N. 13th Street , Oakdale, LA 71463 | PH: 318 335-3944
LSU Health Sciences Center-SON (RN ONLY)
1900 Gravier St. , New Orleans, LA 70112 | PH: 504 568-4196
LSU Shreveport CNA Class
One University Place , Shreveport, LA 71115 | PH: 318 797-5263
Medical Careers College
2800 Youree Dr., Suite 120 , Shreveport, LA 71104 | PH: 318-459-1600
Mia's Medical Academy, LLC
7525 Florida Boulevard , Baton Rouge, LA 70806 | PH: (225) 250-5199
Monroe City Schools @ Carroll Magnet HS
2009 Auburn Avenue , Monroe, LA 71201 | PH: 318 387-6511
N.A.N.A.
4509 Freret St. , New Orleans, LA 70115 | PH: 504 891-8088
New Orleans Job Corps Center
8825 Airline Drive , New Orleans, LA 70118 | PH: 504 484-3500
Northshore TCC-Florida Parishes Campus
137 College St. , Greensburg, LA 70441 | PH: 225 222-4251
Northshore TCC-Florida Parishes Campus LPN Only
137 College Drive , Greensburg, LA 70441 | PH: 225 222-4251
Northshore TCC-Hammond Area Campus
111 Pride Ave. , Hammond, LA 70401 | PH: 985-543-4120
Northshore TCC-Hammond Campus (LPN Only)
111 Pride Drive , Hammond, LA 70401 | PH: (985) 543-4120
Northshore TCC-Slidell Instructional Service Center
56707 Behrman Street , Slidell, LA 70458 | PH: (985) 646-6412
Northshore TCC-Sullivan Campus
1710 Sullivan Dr. , Bogalusa, LA 70427 | PH: 985-732-6640
Northshore TCC-Sullivan Campus LPN Only
1710 Sullivan Drive , Bogalusa, LA 70427 | PH: 985 732-6640
Northshore TCC-Sullivan Campus/Pine HS
28315 Hwy. 424 , Franklinton, LA 70438 | PH: 985 732-6640
Northwest LTC – Mansfield Campus
943 Oxford Road , Mansfield, LA 71052 | PH: 318-872-2243
Northwest LTC – Mansfield Campus LPN Only
943 Oxford Road , Mansfield, LA 71052 | PH: 318 872-2243
Northwest LTC – Minden Campus
9500 Industrial Drive , Minden, LA 71055 | PH: 318-371-3035
Northwest LTC – Minden Campus LPN Only
9500 Industrial Drive , Minden, LA 71055 | PH: 318 371-3035
Northwest LTC – Natchitoches Branch
6587 Hwy 1 Bypass , Natchitoches, LA 71457 | PH: 318-357-3162
Northwest LTC – Natchitoches Branch LPN Only
6587 Highway 1 Bypass , Natchitoches, LA 71457 | PH: 318 357-3162
Northwest LTC – Natchitoches Campus@Natchitoches Central High School
6513 Hwy 1 , Natchitoches, LA 71457 | PH: 318 357-3162
Northwest LTC – Sabine Valley Campus
1255 Fisher Rd. , Many, LA 71449 | PH: 318-256-4101
Northwest LTC Shreveport Campus
2010 North Market , Shreveport, LA | PH: 318-676-7811
Northwest LTC Shreveport Campus-LPN Only
2010 North Market Street , Shreveport, LA 71137 | PH: 318 676-7811
Nunez Community College-Generic College Students
3710 Paris Road , Chalmette, LA 70043 | PH: 504 278-6380
Nunez Community College-LPN Only
3710 PARIS ROAD , CHALMETTE, LA 70043 | PH: 504 278-6380
On Trac Academy
1646 Hwy 51 North , Ponchatoula, LA 70454 | PH: (985) 687-8457
Our Lady of Holy Cross College – RN ONLY
4123 Woodland Drive , New Orleans, LA 70131-7399 | PH: 504-394-7744
Our Lady of the Lake College-RN Only
5414 Brittany Drive , Baton Rouge, LA 70808 | PH: 225 768-1751
Pelican Training Institution
2783 Plank Rd. , Baton Rouge, LA 70805 | PH: 225 356-9040
Pointe Coupee Parish School Board-Livonia HS
3118 LA Highway 78 , Livonia, LA 70755 | PH: 225 638-9036
Raymond Career College
3501 Holiday Drive, Suite 311 , New Orleans, LA 70114 | PH: (504) 309-2594
Red River Parish School Board-Red River HS
1615 Jim Moore Road , Coushatta, LA 71019 | PH: 318-932-4157
Richwood High School
5901 Hwy 165 Bypass , Monroe, LA 71202 | PH: (318) 361-0467
River Parishes Community College TEC LPN Only
9697 Airline Hwy. , Sorrento, LA 70778 | PH: 225 675-5398
River Parishes Community College Technical Education Center
9697 Airline Highway , Sorrento, LA 70778 | PH: 225-675-8289
Saint Agatha Career School, LLC
7078 Read Blvd , New Orleans, LA 70127 | PH: 504 234-7778
Shreveport Job Corps Center
2815 Lillian St. , Shreveport, LA 71109 | PH: 318 227-9331
South Central LTC – River Parishes
181 Regala Park Road , Reserve, LA 70084 | PH: 985-536-4418
South Central LTC – River Parishes Campus LPN Only
181 Regala Park Rd , Reserve, LA 70084 | PH: 985 536-4418
South Central LTC – Young Memorial Campus LPN Only
900 Youngs Rd. , Morgan City, LA 70380 | PH: 985-380-2436
South LA Community College – Acadian Campus
1933 W. Hutchinson Ave. , Crowley, LA 70526 | PH: 337-788-7521
South LA Community College – Acadian Campus-Practical Nursing
1933 West Hutchinson Ave , Crowley, LA 70526 | PH: 337 788-7521
South LA Community College – Ardoin Building – LPN Only
1101 Bertrand Dr , Lafayette, LA 70506 | PH: 337 262-5962
South LA Community College – CB Coreil Campus
1124 Vocational Dr , Ville Platte, LA 70586 | PH: 337-363-2197
South LA Community College – CB Coreil Campus (LPN ONLY)
1124 Vocational Dr. , Ville Platte, LA 70586 | PH: 337 363-2197
South LA Community College – Evangeline Campus
600 South Martin Luther King Dr , St. Martinville, LA 70582 | PH: 337 394-6466
South LA Community College – Gulf Area Campus
1115 Clover St. , Abbeville, LA 70510 | PH: 337-892-2358
South LA Community College – Gulf Area Campus-LPN Only
1115 Clover Street , Abbeville, LA 70510 | PH: 337 892-2358
South LA Community College -T.H.Harris Campus
332 East South St. , Opelousas, LA 70570 | PH: 337 948-0364
South LA Community College -T.H.Harris Campus-LPN Only
332 E. South St. , Opelousas, LA 70570 | PH: 337 948-0239 ext.128
Southeastern Louisiana University-Baton Rouge Campus RN Only
4849 Essen Lane , Baton Rouge, LA 70809 | PH: 225 765-2324
Southeastern Louisiana University-RN Students Only
400 Tennessee Avenue , Hammond, LA 70402 | PH: 985 549 2156
Southern University – Shreveport (RN ONLY)
Metro Center 610 Texas St., Suite 500 D , Shreveport, LA 71101 | PH: 318 670-6941
Southern University at Shreveport – LPN Program
610 Texas St , Suite 500 D , Shreveport, LA 71101 | PH: (318) 670-9641
Southern University at Shreveport-School of Nursing
610 Texas St., Suite 500 D , Shreveport, LA 71101 | PH: 318 670-6641
Sowela Technical Community College
3820 Sen. J. Bennett Johnston Ave. , Lake Charles, LA 70616 | PH: 337-491-2698
Sowela Technical Community College-Morgan Smith
1230 N Main Street , Jennings, LA 70546-1327 | PH: 337-824-4811
Sowela Technical Community College-Morgan Smith LPN Only
1230 North Main Street , Jennings, LA 70546-1327 | PH: 337 824-4811
Sowela Technical Comunity College – LPN Only
3820 Senator J Bennett Johnston Ave. , Lake Charles, LA 70616 | PH: 337 491 2698
St. Mary Parish School Board@Morgan City HS
2400 Tiger Dr , Morgan City, LA 70380 | PH: (985) 384-1754
St.John the Baptist Parish School – East St.John HS
# 1 Wildcat Drive , Reserve, LA 70084 | PH: 985-536-4226
Terrebonne Career & Technical High School
3051 Patriot Drive , Houma, LA 70363 | PH: 504-851-1163
The Career Academy
9700 Scenic Hwy , Baton Rouge, LA 70807 | PH: (225) 388-5252
ULM – Kitty DeGree School of Nursing – RN Program
318 342-1640 , Monroe, LA 71209-0460 | PH: 318 342-1640
University of Louisiana@Monroe-Natchitoches Nsg & Rehab Ctr
750 Keyser , Natchitoches, LA 71457 | PH: 318 342-3023
University of Louisiana@Monroe-The Oaks
1000 McKeen Place , Monroe, LA 71201 | PH: 318 547-3241
University of Louisiana@Monroe-Willow Ridge Nsg & Rehab Ctr
318 342-3035 , Monroe, LA 71209 | PH: 318 342-1033
W.D. and Mary Baker Smith Career Center
200 18th Street , Lafayette, LA 70501 | PH: 337-233-2026
Washington Career & Technical Educational Center
605 Buhot Rd , Washington, LA 70589 | PH: 337-826-7360
Washington-Marion Magnet HS
2802 Pineview , Lake Charles, LA 70601 | PH: 337 217 4080
West Monroe High School
201 Riggs Street , West Monroe, LA 71291 | PH: (318) 323-3771
Zachary High School
4100 Bronco Lane , Zachary, LA 70791 | PH: (225) 654-2776