CNA Certification in Michigan
There are plenty of employment opportunities for a certified nurse aide (CNA) willing to work in Michigan. Demand for CNAs in Michigan has been on a rise in the recent past and is going to be ever increasing with the growing population in Michigan.
Do you know what it takes to get CNA certified in Michigan? To obtain a CNA certification you are first required to complete at least 75 hours of training, with a minimum of 16 hours of classroom instruction and a additionally at least 16 hours of hands-on experience under the supervision of a licensed nurse. A Michigan CNA Training Program is regulated by the Department of Community Health. Michigan offers a variety of quality CNA programs through many community colleges, hospitals and nursing homes and these programs cost around $750. The nurse aide classes usually last two to six months.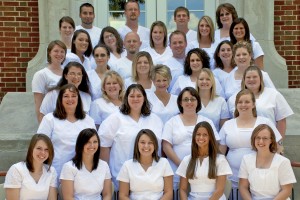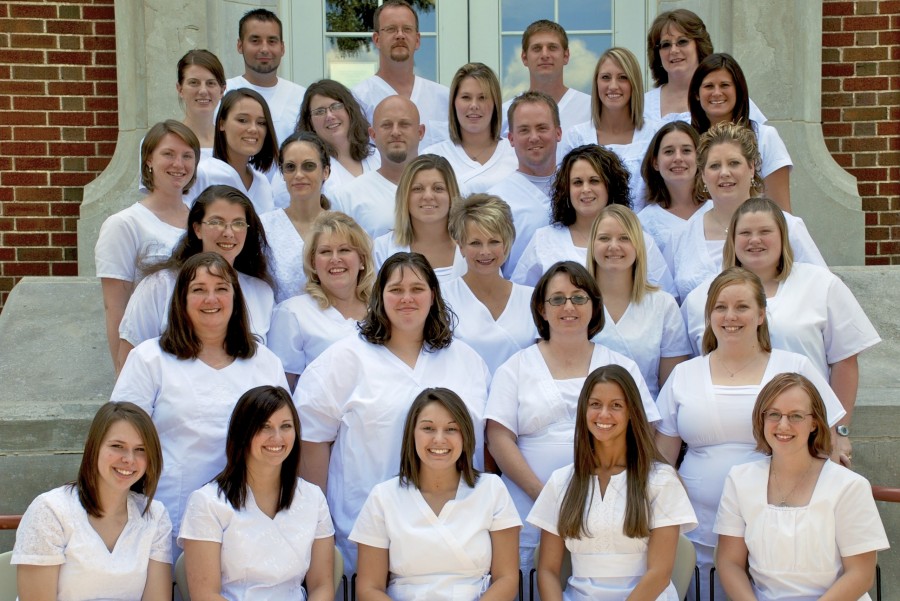 The CNA classes provide a perfect platform to the student by providing all the necessary skills and knowledge required by a nursing aide in the field of healthcare. The required curriculum for Michigan includes anatomy and physiology, maintaining patient comfort and sanitation, medical terminology and patient treatment safety. Once graduated from a CNA program, you must successfully pass the State Certification Exam. After passing this exam, your name gets listed on the Michigan Nurse Aid Registry.
Nursing Aides applying for CNA certification are also required to undergo a criminal background check and fingerprint submission procedure. It is important to note that the licenses/certificates are issued only after the results of a state and federal background check coming back in good standing. In addition you are required to have a negative TB test within the past 6 months and demonstrate a proof of immunizations. Most courses require students to show a high school diploma or GED.
What are you waiting for then? Just get enrolled into one of the CNA training program in Michigan and become a part of this booming field of healthcare.
List of approved CNA Training programs for the state of Michigan, broken down into 12 regions.
Abcott Institute
16250 Northland Drive, Suite 205
Southfield, MI
248-440-6020
Advanced Care Training for Health Care Professionals
18211 Plymouth Road
Detroit, MI
855-238-7823
American Red Cross Southeastern Michigan Region
100 Mack Avenue
Detroit, MI
313-833-4440
American Red Cross Southeastern Michigan Region – Macomb Service Center
17955 East Eleven Mile Road
Roseville MI 48066
810-296-2271
Aress Academy
20755 Greenfield Road, Suite 502
Southfield, MI
248-424-4848
Avanti Career Institute
37650 Professional Center Dr, Ste. 135-A
Livonia, MI 734-779-9900
Baker College Auburn Hills
1500 University Drive Auburn Hills, MI
248-340-0600
Barnabas Healthcare School
24865 Five Mile Road, Suite 1
Redford, MI
313-550-3615
Bortz Health Care on Green Lake
6470 Alden Drive
West Bloomfield, MI 248-363-4121
Career Advancement Studies
230 North Avenue, Suite 10
Mt. Clemens, MI
586-465-7010
Career Essentials Learning Center
9349 Telegraph Road
Redford, MI
734-533-5900
Career Health Studies
21420 Gratiot Avenue
Eastpointe MI 48021
586-773-5329
Covenant Academy
1133 W. Long Lake Road
Bloomfield Hills, MI 48302
248-593-6170
Crockett Vocational/Technical Center
571 Mack Avenue
Detroit MI 48201
313-494-1805
DCTC/Grosse Ile High School
7800 Grays Drive
Grosse Ile, MI 734-362-2808
Dearborn Adult Education
22586 Ann Arbor Trail
Dearborn, MI
313-582-6966
Future Healthcare Careers
28800 Seven Mile Road
Livonia MI 48152
248-773-1491
Genanscot Services
17800 E. Warren Detroit, MI
313-647-9860
Greater Horizon Training Institute
7310 Woodward, Suite 603
Detroit, MI
313-871-2600
Hazy Institute of Learning
21700 Greenfield Road, Suite 264
Oak Park, MI
313-945-8070
Health Care Solutions and Career Group
15800 West McNichols, Suite 233
Detroit, MI
313-270-4550
Health Career Solutions
4611 Allen Road
Allen Park, MI 48101
313- 551-5815
Henry Ford Community College
3601 Schaefer Road
Dearborn MI 48128
313-845-9661
HER/Heart Academy
19800 Anita
Harper Woods, MI 48225
313-882-4631
Irving's Professional
17036 Nine Mile Road
Eastpointe, MI
313-595-3077
Macomb Community College
14500 East 12 Mile Road
Warren, MI
586-445-7252
Mary Lee Community Health & Training Center
22720 Woodward Avenue, Suite 212
Ferndale, MI 48220
248-291-6582
MI Health Institute LLC
15565 Northland, Suite 201E
Southfield MI 48075
248-327-6421
Nurse Aide Training Institute
380 Venoy Road
Westland, MI 48185
313-303-8887
Oakland Technical Center SW Campus
1000 Beck Road
Wixom, MI
248-960-5400
Oakland University School of Nursing
426 O'Dowd Hall
Rochester, MI
248-370-4510
Odyssey Educational Center
18455 James Couzens Hwy.
Detroit, MI 48235
313-341-7512
Phlebotomy Career Training
28050 Ford Road, Suite C
Garden City, MI
734-762-3220
Schoolcraft College
18600 Haggerty Road
Livonia, MI
734-462-4400
Stautzenberger Institute
16630 Southfield Road
Allen Park, MI 48101
313-294-9715
REGION 12: BARAGA/DICKINSON/GOGEBIC/HOUGHTON/IRON KEWEENAW/MARQUETTE/MENOMINEE; ONTONAGON
Dickinson-Iron Tech Ed
300 North Boulevard Avenue
Kingsford, MI
906-779-2697
Eastwood Nursing Center
900 Maas Street
Negaunee, MI
906-475-7500
Gogebic Community College
E4946 Jackson Road
Ironwood, MI
906-932-4231
Gogebic Community College
47420 Highway M-26, Ste. 107
Houghton, MI
906-932-4059
Gogebic County Nurse Aide Training
402 North Street
Wakefield, MI
906-224-9811
Iron County Medical Care Facility
1523 West US 2
Crystal Falls MI 49920
906-875-6671
L'Anse Area Schools
201 N. Fourth Street
L'Anse, MI
906-524-6121
Menominee High School
2101 18th Street
Menominee, MI 49858
906-863-7814
Norlite Nursing Center
701 Homestead Street
Marquette, MI
906-228-9252
Roubal Care and Rehab Center
306 Maple Street
Stephenson, MI
906-753-4981
Superior Pro Training
5099 US41 & M28
Marquette MI
906-273-2225
REGION 11: ALGER/CHIPPEWA/DELTA/LUCE/MACKINAC/SCHOOLCRAFT
Bay de Noc Community College
2001 N. Lincoln Road
Escanaba, MI
906-786-5802
Delta-Schoolcraft Intermediate
100 North Cedar at Main Street
Manistique, MI
906-341-2195
Delta-Schoolcraft ISD Career Center
2525 Third Avenue South
Escanaba, MI
906-786-9300
Manistique School District
100 N. Cedar Street
Manistique, MI
906-341-4300
Sault Area High School & Career Center Adult Ed
904 Marquette Avenue
Sault St. Marie, MI
906-635-3839
Sault Area High School & Career Center Voc Ed
904 Marquette Avenue
Sault St. Marie, MI
906-635-6605
Tendercare Sault St. Marie
1011 Meridian
Sault St. Marie, MI
906-635-1518
REGION 10: ALCONA/ALPENA/CHEBOYGAN/CRAWFORD/IOSCO MONTMORENCY/OGEMAW/OSCODA/OTSEGO/PRESQUE ISLE/ROSCOMMON
COOR Intermediate School District
11075 N. Helen Road
Roscommon, MI
989-275-9571
Iosco Intermediate School District
27 North Rempert Road
Tawas City, MI
989-362-3006
Healing Hands Training Alpena Community College
Alpena, MI
989-657-6314
Kirtland Community College
10775 N. St. Helen Street
Roscommon, MI
989-275-5000
Medilodge of Hillman
631 Caring Street
Hillman, MI 49746
989-742-4581
Ogemaw Heights High School
960 M-33
West Branch, MI
989-343-2020
Tendercare Alpena Health & Rehab Ctr
301 Long Rapids Road
Alpena MI 49707
989-356-2194
Tendercare of Tawas City
400 W. North Street
Tawas City, MI
989-362-8645
REGION 9: ANTRIM/BENZIE/CHARLEVOIX/EMMETT/GRAND TRAVERSE/ KALKASKA/LEELANAU/MANISTEE/MISSAUKEE/WEXFORD
Agape Care Essential School
2141 Plett Road, Suite B
Cadillac, MI
231-577-9885
Baker College – Cadillac
9600 East 13th Street
Cadillac MI 49601
231-876-3100
Career Tech Center – Ad Ed
880 Parsons Road
Traverse City, MI
231-922-6280
Grand Traverse Pavilions
1000 Pavilions Circle
Traverse City, MI
231-932-3000
Grandvue Medical Care Facility
1728 South Peninsula Road
East Jordon, MI
231-536-2286
Kalkaska Memorial Health Center
419 South Coral Street
Kalkaska, MI 49646
231-258-7616
North Central Michigan College
1515 Howard Street
Petoskey, MI
231-348-6600
Northern Michigan Health Training
807 Airport Access Road
Traverse City, MI
231-421-3185
Northwestern Michigan College
1701 East Front Street
Traverse City, MI 49686
231-995-2004
Tendercare Health Center of Leelanau
124 W. Fourth Street
Suttons Bay MI 49682
231-271-1200
W.M.A. Career Technical Center
9901 East 13th Street
Cadillac, MI
231-876-2226
REGION 8: ARENAC/BAY/CLARE/GLADWIN/GRATIOT/ISABELLA/ MIDLAND/SAGINAW
Bay Nurse Assistant Program
1111 N. Sherman
Bay City, MI
989-894-2151
Bay-Arenac Career Center – Voc Ed
4155 Monitor Road
Bay City, MI
989-686-4770
Bay-Arenac Career Center – Ad Ed
4155 Monitor Road
Bay City, MI
989-667-3275
Delta College
1961 Delta Road
University Center, MI
989-686-9282
Dorsey Schools
4390 Bay Road
Saginaw, MI 48603
989-249-1926
Elite CNA Program
6628 Dixie Highway, Suite 2
Bridgeport, MI 48722
989-401-7268
Latoya's Health Education
1000 Brockway
Saginaw, MI 48602
989-797-4602
Mid Michigan Community College
1375 S. Clare Avenue
Harrison, MI
989-386-6622
Mt. Pleasant Area Voc/Tech
1155 South Elizabeth Street
Mt. Pleasant, MI
989-775-2210
Mt. Pleasant Area Voc/Tech
1500 North Pine Avenue
Alma, MI
989-463-3111
Saginaw Career Complex
2102 Weiss Street
Saginaw, MI
989-399-6150
Tridge Training Institute
2513 Louanna Street
Midland, MI
989-633-3348
Valley Training Center
1806 E. Euclid Avenue
Bay City, MI
989-667-8802

REGION 7: LAKE/MASON/MECOSTA/NEWAYGO/OCEANA/OSCEOLA
Creative Health Education
1881 Cody Trail
Hersey, MI
231-734-3603
Mecosta-Osceola Career Center
15830 190th Avenue
Big Rapids, MI
231-796-5805
Newaygo County Career-Tech – Voc Ed Center
4645 West 48th Street
Fremont, MI
231-924-8841
Newaygo County Career-Tech – Ad Ed Center
4645 W. Career Pathway
Fremont, MI
231-924-8841
Oceana County Medical Care Facility
701 E. Main Street
Hart, MI 49420
231-873-6066
West Shore Community College
3000 N. Stiles Road
Scottville, MI
231-845-6211
Advance Medical Training, Inc.
5317 Alpine NW
Comstock Park, MI
616-551-3073
Careerline Tech Center #02
13663 Port Sheldon Road
Holland, MI
616-399-6940
Gerald R. Ford Job Corps Center
110 Hall Street SE
Grand Rapids, MI
616-540-8968
Goodwill Industries of Greater Grand Rapids
3035 Prairie Street SW
Grandville, MI
616-532-3044
Health Care Associates
3101 Prairie Street SW
Grand Rapids, MI
616-531-9973
Healthy Focus
892 W. Broadway Avenue
Muskegon, MI
231-755-2223
Heartlands Institute of Technology
250 E. Tuttle Road
Ionia, MI
616-527-6540
M-Tec (Michigan Technical Ed)
145 Columbia Avenue
Holland, MI
616-820-7772
M-Tec (Michigan Technical Ed)
100 Pine Street, Suite 104
Zeeland, MI
616-738-8935
Michigan Career and Technical Center
11611 W. Pine Lake Road
Plainwell, MI
269-664-9200
Montcalm Area Career Center
1550 W. Sidney Road
Sidney, MI
989-328-6621
Montcalm Community College
2800 College Drive, SW
PO Box 300
Sidney, MI
989-328-1240
Muskegon Community College
221 S. Quarterline Road
Muskegon, MI
231-777-0254
Orchard View Community Ed
2310 Marquette Avenue
Muskegon, MI
231-760-1350
Ottawa Area ISD
6364 136th PVt
Holland, MI
616-738-8935
Schafer's Lodge
7222 Beahan Road
Hubbardston MI 48845
616-755-8505
Stepping Stone Education
955 W. Norton Avenue, Suite A
Muskegon, MI
231-722-7111
Stepping Stone Education
2012 28th Street SE B&C
Grand Rapids, MI 49546
Walker Medical Instruction
1035 4 Mile Road NW
Grand Rapids, MI
616-784-3001
Back to Basics Wellness, Life
812 East State Street
Cassopolis, MI
269-484-4647
Benton Harbor Area Schools
870 Colfax
Benton Harbor, MI
269-927-0740
Branch Area Careers Center
366 Morse Street
Coldwater MI 49036
517-279-5721
Career Quest Learning Centers
5115 Portage Road
Kalamazoo, MI
269-364-2300
Comstock Public School – Adult Ed
3010 Gull Road
Kalamazoo, MI
269-388-9477
Glen Oaks Community College
62249 Shimmel Road
Centreville, MI
269-467-9945
Kalamazoo County Education for Employment – KRESA EFE (High School Students only)
1819 E. Milham Road
Kalamazoo, MI
269-388-9484
Kellogg Community College
450 North Avenue
Battle Creek, MI
269-965-3931
Kellogg Community College – East
14055 26 Mile Road
Albion, MI
517-630-8169
Kellogg Community College
125 Seeley Street
Coldwater, MI
269-278-3300
Lake Michigan College
2755 E. Napier Avenue
Benton Harbor, MI
269-927-3571
MI Career & Technical Institute Benton Harbor Location
499 W. Main Street
Benton Harbor, MI 49022
269-664-9255
Southwestern Michigan College
58900 Cherry Grove Road
Dowagiac, MI
269-782-1237
The Groves at Kalamazoo Valley Community College
7107 Elm Valley Drive
Kalamazoo, MI 49003
269-353-1580
Van Buren ISD – Adult Ed
701 South Paw Paw Street
Lawrence, MI 49064
269-674-8001
Van Buren ISD – Voc Ed
450 South Street
Lawrence, MI
269-674-8001
Westside CNA Training
670 Maple Hill Drive, Suite 634
Kalamazoo, MI 49006
269-760-1182
REGION 4: CLINTON/EATON/INGHAM/LIVINGSTON/SHIAWASSEE
Baker College Owosso
1020 S. Washington Street
Owosso, MI
989-729-3416
Capital Area Career Center Voc Ed
611 N. Hagadorn Road
Mason, MI
517-244-1303
Career Quest Learning Centers
3215 S. Pennsylvania Avenue
Lansing, MI 48910
517-318-3330
Dorsey Schools – Lansing Campus
6250 S. Cedar Street, Suite #9
Lansing, MI 48911
517-272-4018
DRM ILC
3204 S. Pennsylvania Avenue
Lansing, MI 48910
517-882-3544
Howell High School (NOT OPEN TO PUBLIC)
1200 West Grand River
Howell, MI
517-540-8300
Lansing Community College
HHPS 3400
PO Box 40010
Lansing, MI
517-483-9705
Washtenaw Community College
9525 Highland Road
Howell, MI 48843
810-746-2152
REGION 3: HILLSDALE/JACKSON/LENAWEE/MONROE/WASHTENAW
Advanced Career Training
2059 N. Monroe Street
Monroe, MI 48162,
734-241-4141.
Career Quest Learning Centers
209 E. Washington Avenue, Ste. 241
Jackson, MI
517-990-9595
Hillsdale County Medical Care Facility
140 West Mechanic Street
Hillsdale, MI
517-439-9341
Hillsdale ISD
310 W. Bacon Street
Hillsdale, MI 49242
517-437-0990
Jackson Area Career Center Ad Ed
6800 Browns Lake Road
Jackson, MI
517-787-2700
Jackson Area Career Center Voc Ed
6800 Browns Lake Road
Jackson, MI
517-768-5200
Lenawee Medical Care Facility
200 Sand Creek Hwy
Adrian, MI
517-263-6794
Lenawee Vocational Technical
1372 N. Main Street
Adrian, MI
517-263-2108
Monroe County Community College
1555 S. Raisinville Road
Monroe, MI
734-242-7300
Monroe County ISD
1101 S. Raisinville Road
Monroe, MI
734-242-5454
Monroe Public Schools
901 Herr Road
Monroe, MI 48161
734-265-3400 (Vocational Ed. Only)
Phlebotomy Career Training
1145 Ecorse Road
Ypsilanti, MI
313-826-2381
Premier Medical Academy
744 W. Michigan Avenue, 1st floor
Jackson, MI
517-796-9456
S & W Washtenaw Voc Consortium
1300 Campus Parkway
Saline, MI
734-429-8060
Washtenaw Community College
4800 East Huron River Drive
Ann Arbor, MI
734-973-3474
REGION 2: GENESEE/HURON/LAPEER/ST. CLAIR/SANILAC/TUSCOLA
American Red Cross – Greater Michigan Territory
1401 S. Grand Traverse
Flint, MI
810-257-0723
Baker College of Flint
1050 West Bristol Road
Flint, MI
810-766-4049
Charter Health Care Training Center
1055 Charter Drive
Flint, MI
810-600-6000
Genesee Area Skill Center
G-5081 Torrey Road
Flint, MI
810-760-1444
Genesee Health Careers
G3306 Miller Road
Flint, MI 48507
810-407-8126
Great Lake Medical Training
7075 Main Street, PO Box 1614
Caseville, MI 48725
989-545-9395
Huron ISD – Huron Area Technical Ctr
1160 S. Van Dyke
Bad Axe, MI
989-269-9284
Lapeer County Medical Care Facility
1455 Suncrest Drive
Lapeer, MI
810-664-8571
Lapeer Ed and Tech Center
690 North Lake Pleasant Road
Attica, MI
810-664-1124
Latoya's Medical Training Center
4442 Beecher
Flint MI 48532
810-230-7500
Mott AD High School – Zimmerman Center
2421 Corunna Road
Flint, MI
810-760-1638
Mott Community College
1401 E. Court Street
Flint, MI
810-762-0317
Mott Community College
550 Lake Drive, Suite A
Lapeer, MI
810-667-6546
Mott Community College
711 N. Saginaw Street
Flint, MI
810-232-2939
Sanilac Career Center – Adult Ed
175 East Aitken Road
Peck, MI
810-648-4700
St. Clair County Career Prep Academy
PO Box 5001, 499 Range Road
Marysville, MI
810-364-8990
St. Clair County Community College
323 Erie Street, PO Box 5015
Port Huron, MI
810-989-5675
Tuscola Intermediate School
1385 Cleaver Road
Caro, MI
989-673-5300
Tuscola Technology Center
1401 Cleaver Road
Caro, MI
989-673-5300
REGION 1: MACOMB/ OAKLAND/ WAYNE
Troy School Continuing Education
201 West Square Lake Road
Troy, MI
248-823-5100
Warren Health Academy
3691 Sashabaw Road
Waterford, MI
248-461-6620
Wayne County Community College
8200 West Outer Drive
Detroit, MI
313-943-4490
Wm. D. Ford Vocational/Tech Center
36455 Marquette Street
Westland, MI
734-595-2135

Find cna training classes here.