The higher increase of aging population and baby booms have surged the demand of CNAs for taking competent health care of these populations. But, it is also known fact that to earn the title of certified and CNA Certification Colorado for various nursing jobs, one need to complete CNA Certification program and pass the certification test.
CO CNA Certification Program
CO CNA Certification Program must be state and OBRA-87 approved, consisting of total 80 hours classroom theoretical instruction/lab and clinical hands-on training. Clinical training must be completed under the supervision of a RN.
The training program instruction includes learning of subjects, which are essential for offering routine nursing care to patients in different hospitals, nursing homes and other health care centers.
The responsibility to regulate, manage and maintain the program throughout the state lies with the Board of Nursing, through the Department of Regulatory Agencies.
Once, you complete the certification program, you are permitted to sit for the CNA test to earn the certification.
CO CNA Certification Test
Nursing Assistant Training and Assessment Program (NATAP) and NNAAP licensing exam in the state of Colorado is provided by Pearson VUE, who is contracted by Colorado State Board of Nursing to develop, assess, administer and inform the NNAAP test results on behalf of the Colorado Nurse Aide Registry.
The certification test consists of two parts and they include: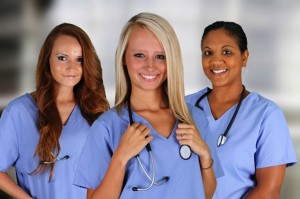 ·        Written/Oral Test
·        Skill Test
Written/Oral Test: comprises of 70 multi choice questions, which must be completed within 2 hours. Test subjects are based on classroom learning.
Clinical or Skill Evaluation Test: consist of 5 randomly selected skills performance out of 25 skills learned during clinical hands-on training. 25 minutes are offered for the skill demonstration. The skills are performed on a client.
The passing of both written and skill test earns a student CNA Certification Colorado and listing with state Nurse Aide Registry.
Colorado State Approved CNA Schools listed by County.
County
Program Name
Program Location2
Program phone
Adams
Ann Rose School of Nursing Arts, Inc.
7280 Irving Suite B205 Westminster, CO 80030
(303)-650-2994
Adams
Bollman Technical Education Center
9451 N. Washington St. Thornton, CO 80229
(720)-972-5845
Adams
Brighton High School – HSTE
270 South 8th Avenue Brighton, CO 80601
(303)-655-4126
Adams
Front Range Community College-Westminster
3645 W. 112th Ave. Westminster, CO 80031
(303)-404-5261
Adams
New Directions
11920 Washington StreetNorthglenn, CO 80233
(303)-920-1170
Adams
Pima Medical Institute – North
7475 Dakin Street, Suite 100Denver, CO 80221
(303)-426-1800
Adams
Westminster High School Health Studies
6993 Raleigh Street Westminster CO, 80030
(303)-428-9541
Alamosa
Trinidad State Junior College/San Luis Educ. Ctr-Valley Campus
1011 Main St Alamosa, CO 81101
(719)-589-7000
Alamosa
Centauri High School
1011 Main St. Alamosa, CO 81101
719-589-7042
Alamosa
Center High School/TSJC
1011 Main St. Alamosa, CO 81101
719-589-7042
Arapahoe
APL Med Academy
10730 E. Bethany Dr. #355 Aurora CO 80014
303-752-0000
Arapahoe
Arapahoe Community College
5900 S. Santa Fe Dr.  A2325 Littleton, CO 80160
(303)-797-5962
Arapahoe
Littleton Public Schools Health Sciences Technology
7300 South ClermontCentennial, CO 80121
303-806-9290
Arapahoe
Pickens Technical College – HSTE
500 Airport Blvd. Aurora, CO 80011
(303)-344-4910 x 27909
Arapahoe
Pickens Technical College – Post Secondary
500 Airport Blvd. Aurora, CO  80011
(303)-344-4910 x 27909
Arapahoe
South Denver School of Nursing Arts
7853 E Arapahoe CtCentennial CO 80112
(303)-945-4203
Arapahoe
Parker Horizons
10433 S. Parker Rd.Parker, CO  80134
303-337-0659
Archuleta
Pine Ridge
119 Bastille Drive Pagosa Springs, CO  81147
Aurora
Clearway Training
2323 S. Troy St. Aurora, CO  80014
303-903-5472
Baca
Southeast Colorado Hospital & Long Term Care Ctr
373 E. 10th St. Springfield, CO 81073
(719)-523-4501
Boulder
Boulder Technical Education Center
6600 Arapahoe Rd Boulder, CO 80303
(720)-561-5588
Boulder
Career Development Center
1200 S. Sunset St. Longmont, CO 80501
(303)-772-3333 x 7123
Boulder
Compass Nursing Arts
297 N. Highway 287 Lafayette, CO  80026
303-484-9650
Boulder
Front Range Community College Longmont
2121 Miller Dr Longmont, CO 80501
(303)-678-3891
| | | | |
| --- | --- | --- | --- |
| Boulder | Life Care Center of Longmont | 2451 Pratt St. Longmont, CO 80501 | (303)-776-5000 |
| Broomfield | Agape Angelicum School of Nursing Arts, Inc. | 5005 81st Pl Westminster, CO 80031 | (720) 938-6734 |
| Chaffee | Columbine Manor Care Center | 530 W. 16th St. Salida, CO  81201 | 719-539-6112 |
| Delta | Delta Montrose Technical College Post Secondary | 1976 U.S. Highway 50 Delta, CO 81416 | (970)-874-6519 |
| Denver | Accelerated Healthcare Institute | 3560 Lincoln St. Englewood,  CO  80113 | 303-761-3074 |
| Denver | CollegeAmerica – Denver | 1385 South Colorado Blvd.  5th floorDenver, CO 80222 | (303)-300-8740 x 7004 |
| Denver | Community College of Denver | 1070 Alton Wy Bldg 849 Denver, CO 80230 | (303)-365-8394 |
| Denver | Community Health Institute | 4705 Paris Street  #100 Denver, CO 80239 | (303)-307-8855 |
| Denver | Emily Griffith Technical College – Extended Home Health Aide | 1250 Welton St. Denver, CO 80204 | (720)-423-4700 |
| Denver | Emily Griffith Technical College – Nurse Aide | 1250 Welton St. Denver, CO 80204 | (720)-423-4700 |
| Denver | Emily Griffith Technical College-Home Health Aide | 1250 Welton St. Denver, CO 80204 | (720)-423-4700 |
| Denver | Fred N. Thomas Career Education Center Middle College of Denver | 2650 Elliot Denver, CO 80211 | (720)-423-6630 |
| Denver | New Beginning Nursing Assistant Program | 6795 E Tennessee Ave, Ste 210Denver, CO 80224 | (303)-333-2748 |
| Denver | St. Joseph Hospital Foundation | 1835 Franklin StreetDenver, CO 80218 | (303)-837-7435 |
| Denver | St. Lukes Ministry | 915 E. 9th Ave. Denver, CO 80218 | (720)-937-7023 |
| Denver | Stillwater College of Allied Health | 4155 E Jewell Ave, Ste 405 Denver, CO 80222 | (303)-753-7577 |
| Denver | Vista Academy Nursing Assistant Program | 4800 TellurideDenver, CO 80241 | (702)-423-7650 |
| Eagle | Colorado Mountain College Vail | 150 Miller Ranch Road Edwards, CO 81632 | (970)-569-2900 |
| El Paso | Avanza Training, LLC | 2598 Palmer Park Blvd Colorado Springs, CO 80909 | (719) 434-2965 |
| El Paso | Beo Nurse Aide Training Program | 1442 Hancock AveColorado Springs, CO 80903 | (719)-385-0200 |
| El Paso | CollegeAmerica – Colorado Springs | 2020 N. Academy Blvd. Colorado Springs, CO 80909 | (719)-622-3600 x1230 |
| El Paso | CollegeAmerica – South Colorado Springs | 1026 Maxwell St.Colorado Springs, CO 80906 | 719-622-3600 |
| El Paso | Front Range Nurse Aide Training Program | 7870 North Academy Blvd Colorado Springs, CO 80920 | (719)-648-1020 or (719)- |
| El Paso | IntelliTec College | 3673 Parker Blvd. Pueblo, CO 81008 | 719-542-3181 |
| | | | |
| --- | --- | --- | --- |
| El Paso | NTSOC Nurse Aide Training Program (formerly TSOC) | 1130 W. Woodmen Rd Colorado Springs, CO 80919 | (719)-574-5562 ex. 242 |
| El Paso | Pikes Peak Community College – Post Secondary | 11195 Hwy 83, RR 13 Colorado Springs, CO 80919 | (719)-502-3339 |
| El Paso | Pikes Peak Community College Area Voc Program | 5675 S. Academy Blvd  Colorado Springs, CO  80906 | 719)-502-3034 |
| El Paso | Pikes Peak Community College- Falcon Nurse Aide Training Program | 255 Lambert Rd  Falcon, CO  80831 | (719)-495-1149 |
| Freemont | Florence High School – HSTE | 2006 Highway 67 Florence, CO 81226 | (719)-306-7546 |
| Fremont | Pueblo Community College – Fremont Campus | 51320 W Highway 50Canon City, CO 81212 | (719)-296-6117 |
| Garfield | Colorado Mountain College – West Garfield | 3695 Airport RoadRifle, CO 81650 | (970)-625-1871 |
| Gunnison | Senior Living Community at Gunnison Valley Health | 1500 W. Tomichi Ave Gunnison, CO 81230 | (970)-641-0702 |
| Huerfano | Katelens Health Care Education | 135 West 7th StreetWalsenburg, CO 81089 | 719)-248-6914 |
| Jefferson | Pacific School of Nursing Arts | 7000 W. 14th Ave. Lakewod, CO 80214 | 303-233-8488 |
| Jefferson | Red Rocks Community College | 13300 W. 6th Ave. Lakewood, CO 80228 | (303)-914-6627 |
| Jefferson | Warren Tech – North | 11325 Allendale DrArvada, CO 80004 | (303)- 982-8642 |
| Jefferson | Wheat Ridge Regional Center | 10285 Ridge RdWheat Ridge, CO 80033 | (303)-463-2500 |
| Jefferson | Colorado CNA Academy | 1400 Simms st. 300Golden, CO 80401 | 303-862-8941 |
| Kiowa | Weisbrod Memorial County Hospital and Nursing Home (Kiowa County District Hospital) | PO Box 817 Eads, CO 81036 | (719)-438-5401 |
| Kit Carson | Morgan Community College — Burlington | 340 S. 14th Street Burlington, CO 80807 | (719)-346-9300 |
| La Plata | Four Corners Health Care Center | 2911 Junction Ave. Durango, CO 81301 | (970)-259-6534 |
| La Plata | Southwest Colorado Community College-Durango | 701 Camino Del RioDurango, CO  81301 | 970-247-2929 |
| Lake | St. Vincent Nurse Aide Training Program | 822 W 4th St. Leadville, CO 80461 | (719)-486-0230 x 503 |
| Larimer | Front Range Community College Larimer – Medical Careers Exploration | 4616 S. Shields – BP 121 M Fort Collins, CO 80526 | (970)-204-8222 |
| Larimer | Front Range Community College Larimer – Post Secondary | 800 South Taft Loveland, CO 80537 | (970)-613-7580 |
| Larimer | Geriatric Education Centre (formerly Columbine Health Systems) | 802 West Drake Rd Fort Collins, CO 80526 | (970)-494-6455 |
| | | | |
| --- | --- | --- | --- |
| Larimer | Innovage Home Care North, formerly Caring Hands | 1191 Woodstock Drive, Unit C Estes Park, CO 80517 | (970)-586-3118 |
| Lincoln | Morgan Community College – Limon | 940 2nd StLimon, CO 80828 | (719)-775-8873 |
| Logan | Northeastern Junior College – Post Secondary | 100 College Dr. Sterling, CO 80751 | (970)-351-6701 |
| Mesa | Larchwood Inns | 2845 N. 15th St. Grand Junction, CO 81506 | (970)-245-0022 |
| Mesa | Western Colorado Area Health Education Center | 744 Horizon St, Ste 220 Grand Junction, CO 81506 | (970)-434-5474 |
| Mesa | Western Colorado Community College | 2508 Blickmann Grand Junction, CO 81505 | (970)-255-2600 |
| Mesa | Western Colorado Community College Med Prep | 2508 Blickmann Grand Junction, CO 81505 | 970-255-2616 |
| Moffatt | Colorado Northwestern Community College | 2801 West 9th Street Craig, CO 81625 | (970)-824-1104 |
| Montezuma | Southwest Colorado Community College | 33057 Highway 160Mancos, CO 81328 | (970)-564-6207 |
| Montezuma | Valley Inn | 211 3rd Ave Mancos, CO 81328 | (970)-533-9031 |
| Morgan | Morgan Community College – HSTE | 17800 Rd 20 Fort Morgan, CO 80701 | (970)-542-3100 |
| Morgan | Morgan Community College – Post Secondary | 920 Barlow Road Fort Morgan, CO 80701 | (970)-542-3100 |
| Otero | Otero Junior College Nurse Aide Training Program | 1802 Colorado AveLaJunta, CO 81050 | (719) 384-6894 |
| Prowers | Lamar Community College | 2401 S. Main St Lamar, CO 81052 | (719)-336-6642 |
| Pueblo | Pueblo Community College | 900 W. Orman Ave. Pueblo, CO 81004 | (719)-549-3295 |
| Pueblo | Pueblo Community College – HSTE | 900 W. Orman Ave. Pueblo, CO 81004 | (719)-549-3295 |
| Routt | Waldbridge Wing Nurse Aide Training | 345 ClevelandMeeker, CO 81641 | 970-878-3232 |
| Routt | Yampa Valley Medical Center/Doak Walker Care Center | 1100 Central Park Dr. Steamboat Springs, CO 80487 | (970)-870-1208 |
| Routt | Yuma Life Care Center | 323 W. 9th Ave Yuma, CO 80759 | (970)-848-5804 |
| Summit | Summit High School Health Sciences | PO Box 7 Frisco, CO 80443 | (970)-368-1100 |
| Weld | Aims Community College | 5401 West 20th StGreeley, CO 80632 | (970)-330-8008 |
| Weld | Aims Community College — Fort Lupton | 260 College AvenueFort Lupton, CO 80621 | (970)-330-8008 |
| Weld | Aims Community College – HSTE | 2040 Clubhouse Drive Greeley, CO 80632 | (970)-330-8008 |
| Weld | Fairacres Manor | 1700 18th AveGreeley, CO 80631 | 970)-353-3370 |
| | | | |
| --- | --- | --- | --- |
| Yampa | Colorado Mountain College, Steamboat Springs | 1330 Bob Adams Drive Steamboat Springs, CO 80487 | 970-870-4444 X4527 |
| Yuma | Morgan Community College — Wray | 32415 Highway 34 Wray, CO 80758 | (970)-332-5755 |