Congratulations for your decision of getting CNA certified in the State of Florida. The state of Florida has a significant elderly population, a population that continues to grow and hence provides wonderful job opportunities to those looking for a nursing career ahead. But what is required to become CNA certified in Florida? You must note that the State of Florida does not require you to attend a state-approved Florida Certified Nursing Assistant program, though Florida recommends that students must attend an in-state program to get well prepared for challenging the Florida Certified Nursing Assistant licensing examination. You must challenge and successfully pass the official CNA licensing examination which consists of two parts: written and skills performance. Those individuals passing this exam, get their name listed on the Florida Nursing aide registry and are officially declared CNA certified. This allows them to work in any healthcare facility like nursing homes, hospitals or other medical units throughout the State of Florida. Students, who have attended any approved program from other states, are also permitted to challenge the CNA licensing exam in Florida. Moreover, those who have received CNA certification in other states could apply for reciprocity in Florida, to be able to work in Florida.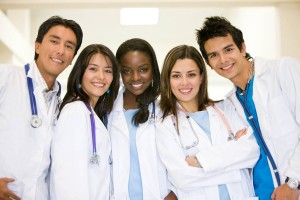 There are over 600 quality CNA training programs offered throughout the State of Florida. A state approved CNA program in Florida must provide a minimum of 120 hours of total training, which constitutes 40 hours of clinical training under the supervision of a licensed nurse. A typical curriculum of any CNA training program in Florida must include Patient care, use of medical terminology, anatomy, noticing and reporting vital signs, safety techniques, nutrition, CPR, infection control and interpersonal skills.
Students willing to work as a CNA in the state of Florida should avoid online certification programs which are not State approved and are encouraged to check the legitimacy of the CNA program before enrolling into it.
There has been a positive job growth speculated for the CNA and related job positions in Florida, making a stable and challenging career choice for those willing to accept it.
 List of  CNA Training Schools thru-out Florida.
| Florida CNA Training Center |  FL Program Location | Phone |
| --- | --- | --- |
| 5 Star Training Center, Inc. | North Miami Beach, FL 33162 | ML: 305-947-8141 |
| A. Philip Randolph Health Science Academy | Jacksonville, FL 32209 | ML: 904-924-3011 |
| A.N.I. Vocational Health Institute | Davie, FL 33314 | ML: 954-990-5483 |
| Academy For Nursing And Health Occupation | West Palm Beach, FL 33417 | ML: 561-683-1400 |
| Academy Of Health Careers At Seminole Hi | Sanford, FL 32773 | ML: 407-320-5063 |
| Academy Of Health Careers-Crystal River | Crystal River, FL 34428 | ML: 352-795-4641 |
| Academy Of Health Professions | Gainesville, FL 32609 | ML: 352-955-6707 |
| Active Health Institute | Miami, FL 33144 | ML: 305-648-3293 |
| Adult And Community Education Of Indian | Vero Beach, FL 32960 | ML: 772-564-4995 |
| Affordable Training | Jacksonville, FL 32220 | ML: 904-378-0102 |
| Aguilas International Medical Institute | Tampa, FL 33607 | ML: 813-871-2407 |
| Albert Z. Fleet Geriatric Training Center | Jacksonville, FL 32258 | ML: 904-886-8433 |
| Alexis Institute | Miami, FL 33014 | ML: 786-657-2526 |
| All Saints Vocational School, Inc | Jacksonville, FL 32244 | ML: 904-772-1220 |
| Allstate Home Health Care Institute | Plantation, FL 33317 | ML: 954-677-3653 |
| Alpi Technical Education Center | Deland, FL 32724 | ML: 863-956-3491 |
| American Adult Community Education Center | Miami, FL 33015 | ML: 305-557-3770 |
| American Red Cross -Daytona Beach Train | Daytona Beach, FL 32114 | ML: 727-898-3111 |
| American Red Cross -Jacksonville Training | Jacksonville, FL 32204 | ML: 904-358-8091 |
| American Red Cross -Rockledge Training | Rockledge, FL 32955 | ML: 727-898-3111 |
| American Red Cross -St Petersburg Train | Saint Petersburg, FL 16054 | ML: 727-898-3111 |
| American Red Cross-Sarasota Training Ce | Sarasota, FL 34232 | ML: 941-379-9300 |
| American Senior High School | Miami, FL 33015 | ML: 305-557-3770 |
| Anclote High School | Holiday, FL 34691 | ML: 813-794-2204 |
| Andrew Jackson High School | Jacksonville, FL 32206 | ML: 904-630-6950 |
| Armwood High School | Seffner, FL 33584 | ML: 813-744-8040 |
| Atlantic Technical Center And Technical | Fort Lauderdale, FL 33311 | ML: 754-321-5158 |
| Azure College | Sebring, FL 33870 | ML: 863-774-3535 |
| Baker County High School | Glen Saint Mary, FL 32040 | ML: 904-259-6286 |
| Bartow Senior High School Nursing Assist | Bartow, FL 33830 | ML: 863-534-7400 |
| Bell High School Academy Of Health Relat | Bell, FL 32619 | ML: 352-463-3232 |
| Boca Ciega High School | Gulfport, FL 33707 | ML: 727-893-2780 |
| Booker T. Washington Senior High School | Miami, FL 33136 | ML: 305-324-8900 |
| Bradford-Union Area Career Technical Center | Starke, FL 32091 | ML: 904-966-6764 |
| Brewster Technical Center | Tampa, FL 33602 | ML: 813-276-5448 |
| Brilliant Academy Health Center | Orlando, FL 32810 | ML: 407-730-4651 |
| Bronson High School | Bronson, FL 32621 | ML: 352-493-6011 |
| Cambridge Institute Of Allied Health And | Altamonte Springs, FL 32714 | ML: 407-265-8383 |
| Cape Coral Institute Of Technology | Cape Coral, FL 33993 | ML: 239-574-4440 |
| Capscare, Inc Dba Capscare Academy For H | Lake Worth, FL 33460 | ML: 561-547-7371 |
| Career Learning Institute | Fort Lauderdale, FL 33309 | ML: 954-677-8155 |
| Career Learning Institute, Llc-Clearwater | Clearwater, FL 33759 | ML: 800-310-2104 |
| Caregivers Of Broward Training Institute | Oakland Park, FL 33311 | ML: 954-733-7211 |
| Careplex Learning Institute, Inc. | Plantation, FL 33317 | ML: 754-246-2538 |
| Carleen Home Health School | Lauderhill, FL 33313 | ML: 954-476-9090 |
| Carleen Home Health School, Inc.-Palm B | Palm Bay, FL 32905 | ML: 954-446-4141 |
| Carleen Home Health School, Inc.-West P | West Palm Beach, FL 33415 | ML: 954-446-4141 |
| Casel Heathcare Training Center | Melbourne, FL 32901 | ML: 321-676-4066 |
| Central High School | Brooksville, FL 34614 | ML: 352-797-7020 |
| Charlotte Technical Center | Port Charlotte, FL 33948 | ML: 941-255-7500 |
| Chiefland High School | Chiefland, FL 32626 | ML: 352-493-6011 |
| Chipola College-Health Sciences Program | Marianna, FL 32446 | ML: 850-718-2278 |
| Chipola College-Health Sciences Program | Marianna, FL 32446 | ML: 850-718-2278 |
| Choice Technical Center | Ft Walton Beach, FL 32547 | ML: 850-833-3544 |
| Coconut Creek High School | Coconut Creek, FL 33066 | ML: 754-322-0403 |
| College Of Central Florida | Chiefland, FL 32626 | ML: 352-854-2322 |
| College Of Central Florida-Hampton | Ocala, FL 34475 | ML: 352-854-2322 |
| Columbia High School | Lake City, FL 32025 | ML: 386-755-8080 |
| Community Technical And Adult Education | Ocala, FL 34471 | ML: 352-671-7200 |
| Concorde Career Insitute-Orlando | Orlando, FL 32803 | ML: 407-812-3060 |
| Concorde Career Institute | Jacksonville, FL 32256 | ML: 904-725-0525 |
| Concorde Career Institute | Miramar, FL 33025 | ML: 954-731-8880 |
| Concorde Career Institute-Tampa | Tampa, FL 33607 | ML: 813-874-0094 |
| Cope Center North | Miami, FL 33147 | ML: 305-836-3300 |
| Coral Reef Senior High School | Miami, FL 33157 | ML: 305-232-2044 |
| Coral Ridge Training School | Ft Lauderdale, FL 33311 | ML: 954-561-2022 |
| Cypress Creek High School Medical Academy | Orlando, FL 32824 | ML: 407-852-3400 |
| Daytona College-Ormond Beach | Ormond Beach, FL 32174 | ML: 386-267-0565 |
| Daytona State College | Daytona Beach, FL 32114 | ML: 386-506-3720 |
| Desoto County Nursing Program | Arcadia, FL 34266 | ML: 863-993-1333 |
| Desoto High School Health Science Academy | Arcadia, FL 34266 | ML: 863-494-3434 |
| Dixie Academy Of Health Careers | Cross City, FL 32628 | ML: 352-498-6447 |
| Dmw Cope Center South | Miami, FL 33176 | ML: 305-233-1044 |
| East Lee County High School | Lehigh Acres, FL 33974 | ML: 239-369-2932 |
| East Ridge High School | Clermont, FL 34711 | ML: 352-242-2080 |
| Eastern Florida State College | Melbourne, FL 32935 | ML: 321-433-7583 |
| Eastern Florida State College-Astronaut | Titusville, FL 32796 | ML: 321-264-3000 |
| Eastern Florida State College-Bayside H | Palm Bay, FL 32908 | ML: 321-956-5000 |
| Eastern Florida State College-Melbourne | Melbourne, FL 32901 | ML: 321-952-5880 |
| Eastern Florida State College-Palm Bay | Melbourne, FL 32901 | ML: 321-952-5900 |
| Eastern Florida State College-Rockledge | Rockledge, FL 32955 | ML: 321-636-3711 |
| Eastern Florida State College-Titusville | Titusville, FL 32796 | ML: 321-433-7584 |
| Eastern Florida State College-Titusville | Titusville, FL 32780 | ML: 321-264-3100 |
| Elite Healthcare Institute, Inc. | Lakeland, FL 33813 | ML: 863-669-5373 |
| Erwin Technical Center | Tampa, FL 33610 | ML: 813-231-1848 |
| Erwin Technical Center-Pn | Tampa, FL 33610 | ML: 813-231-1800 |
| Estero High School Medical Academy | Estero, FL 33928 | ML: 239-947-9400 |
| Experion Medical Academy | Spring Hill, FL 34606 | ML: 352-263-2328 |
| Express Training Services-Pensacola | Pensacola, FL 32503 | ML: 850-479-9443 |
| Faith Christian Fellowship Training Inst | Lauderdale Lakes, FL 33313 | ML: 954-484-8440 |
| Family Care Training Center | West Palm Bch, FL 33409 | ML: 561-242-0150 |
| Felix Varela Senior High School | Miami, FL 33196 | ML: 305-752-7900 |
| Fernandina Beach High School-Nassau County | Fernandina Beach, FL 32034 | ML: 904-261-5713 |
| Fivay High School-Pasco County | Hudson, FL 34669 | ML: 813-794-2204 |
| Flagler Technical Institute | Palm Coast, FL 32164 | ML: 386-447-4345 |
| Flc Healthcare Academy | Delray Beach, FL 33484 | ML: 561-638-8099 |
| Florida Education Institute | Miami, FL 33144 | ML: 305-263-9990 |
| Florida Gateway College | Lake City, FL 32025 | ML: 386-754-4362 |
| Florida International Training Institute | Miami, FL 33172 | ML: 305-594-3151 |
| Florida Keys Community College | Tavernier, FL 33070 | ML: 305-809-3268 |
| Florida Medical Training Institute-Melb | Melbourne, FL 32935 | ML: 321-751-9696 |
| Florida Nursing Academy, Inc. | Fort Lauderdale, FL 33319 | PL: 954-733-5334 |
| Florida State University Schools | Tallahassee, FL 32311 | ML: 850-245-3700 |
| Florida Vocational Institute | Miami, FL 33155 | ML: 305-665-1911 |
| Fmi Career School | Miami, FL 33162 | ML: 305-655-0013 |
| Fort Myers Institute Of Technology | Ft Myers, FL 33916 | ML: 239-334-4544 |
| G. Holmes Braddock Senior High School | Miami, FL 33185 | ML: 305-225-9729 |
| Gadsden Technical Institute | Quincy, FL 32351 | ML: 850-875-8324 |
| Gateway Academy Of Health And Medical Se | Kissimmee, FL 34744 | ML: 407-873-6917 |
| Genesis Vocational Institute | Miami, FL 33175 | |
| George Stone Technical Center | Pensacola, FL 32526 | ML: 850-941-6200 |
| Gulf Breeze High School Academy For Heal | Gulf Breeze, FL 32561 | ML: 850-916-4100 |
| Gulf Coast State College-Pn | Port Saint Joe, FL 32456 | ML: 850-227-9670 |
| Gulf High School | New Port Richey, FL 34652 | ML: 813-794-2204 |
| Hardee Senior High School | Wauchula, FL 33873 | ML: 863-773-3181 |
| Heart Of Caring Institute | Orlando, FL 32809 | ML: 407-914-2871 |
| Hernando High School | Brooksville, FL 34601 | ML: 352-797-7015 |
| Hialeah Adult Education Center | Hialeah, FL 33013 | ML: 305-822-1500 |
| Hialeah Senior High School | Hialeah, FL 33013 | ML: 305-822-1500 |
| Hillsborough Community College-Brandon | Tampa, FL 33619 | ML: 813-259-6520 |
| Hillsborough Community College-Dale Mabr | Tampa, FL 33614 | ML: 813-259-6520 |
| Homestead Senior High School-Pn And Heal | Homestead, FL 33035 | ML: 305-245-7000 |
| Horizon Healthcare Institute-Palm Bay | Palm Bay, FL 32905 | ML: 321-914-4533 |
| Hy-Tech Training Center | Miramar, FL 33023 | ML: 786-206-7782 |
| Ida S. Baker High School | Cape Coral, FL 33914 | ML: 239-458-6690 |
| Immokalee Technical Center | Immokalee, FL 34142 | ML: 239-377-0273 |
| Indian River State College-Dixie Hendry | Okeechobee, FL 34972 | ML: 772-462-7570 |
| Indian River State College-Mueller Camp | Vero Beach, FL 32966 | ML: 772-462-7570 |
| Indian River State College-R. Duke Nels | Fort Pierce, FL 34947 | ML: 772-462-7570 |
| Inlet Grove Community High School | Riviera Beach, FL 33404 | ML: 561-881-4600 |
| Institute Of Healthcare Professions | West Palm Bch, FL 33407 | ML: 561-758-2299 |
| Inter Miami Dade Institute Vocational | Miami, FL 33144 | ML: 305-433-4735 |
| Interamerican Technical Institute | Miami, FL 33174 | ML: 305-554-9281 |
| International Academy Training Center, I | Fort Myers, FL 33901 | PL: 305-895-4244 |
| International Institute For Health Care | Boca Raton, FL 33432 | ML: 561-394-5822 |
| International Training Careers | Miami, FL 33155 | ML: 305-263-9696 |
| James International Academy Of Health | Pompano Beach, FL 33060 | ML: 954-785-4459 |
| James W. Mitchell High School | New Port Richey, FL 34655 | ML: 813-794-2204 |
| Jensen Beach High School | Jensen Beach, FL 34957 | ML: 772-232-3500 |
| Jetmapp Med Training | Miami Gardens, FL 33169 | ML: 305-298-7905 |
| John A. Ferguson Senior High School | Miami, FL 33185 | ML: 305-408-2700 |
| Jss Training Academy | Orlando, FL 32805 | |
| Jupiter High School | Jupiter, FL 33458 | ML: 561-748-5700 |
| Keiser University-Melbourne | Melbourne, FL 32901 | ML: 321-409-4800 |
| Keystone Heights High School | Keystone Heights, FL 32656 | ML: 352-473-1489 |
| Lake Technical Center | Eustis, FL 32726 | ML: 352-589-2250 |
| Lake Worth Community High School | Lake Worth, FL 33460 | ML: 561-533-6300 |
| Lake-Sumter Community College | Leesburg, FL 34788 | ML: 352-323-3610 |
| Lake-Sumter Community College-South Lake | Clermont, FL 34711 | ML: 352-323-3610 |
| Lake-Sumter Community College-Sumter | Sumterville, FL 33585 | ML: 352-323-3610 |
| Leesburg High School-Lake County School | Leesburg, FL 34748 | ML: 352-787-5047 |
| Life Line Med Training | Miami, FL 33174 | ML: 305-273-0011 |
| Lighthouse Medical Academy | Altamonte Springs, FL 32701 | ML: 407-339-0087 |
| Lively Technical Center | Tallahassee, FL 32304 | ML: 850-487-7449 |
| Locklin Technical Center | Milton, FL 32570 | ML: 850-983-5700 |
| Lorenzo Walker Institute Of Technology- | Naples, FL 34104 | ML: 239-377-0995 |
| Lorenzo Walker Institute Of Technology- | Naples, FL 34104 | ML: 239-377-0995 |
| Lorenzo Walker Institute Of Technology- | Naples, FL 34104 | ML: 239-377-0995 |
| Luster All Pastoral Care And Cultural Ce | Bartow, FL 33830 | ML: 863-537-6658 |
| Manatee Technical Institute | Bradenton, FL 34203 | ML: 941-752-8100 |
| Manatee Technical Institute-East Campus | Bradenton, FL 34211 | ML: 941-752-8100 |
| Manatee Technical Institute-Main Campus | Bradenton, FL 34203 | ML: 941-752-7900 |
| Manatee Technical Institute-Nursing Hom | Bradenton, FL 34211 | ML: 941-752-8100 |
| Marchman Technical Education Center | New Port Richey, FL 34653 | ML: 813-794-2204 |
| Marianna High School | Marianna, FL 32446 | ML: 850-482-9605 |
| Mariner High School | Cape Coral, FL 33993 | ML: 239-772-3324 |
| Martin County High School | Stuart, FL 34994 | ML: 772-219-1800 |
| Mary Seacole Vocational | Lauder Hill, FL 33319 | ML: 954-964-7674 |
| Mcfatter Technical Center | Davie, FL 33317 | ML: 754-321-5700 |
| Medical Training Institute, Inc. | Delray Beach, FL 33445 | ML: 561-495-5007 |
| Medtech Institute | Orlando, FL 32826 | ML: 407-691-3391 |
| Medvance Institute -Port St. Lucie | Port Saint Lucie, FL 34952 | ML: 772-600-3915 |
| Miami Carol City Sr. High School | Miami Gardens, FL 33056 | ML: 305-621-5681 |
| Miami Central Senior High School | Miami, FL 33147 | ML: 305-696-4161 |
| Miami Dade College | Miami, FL 33127 | ML: 305-237-4051 |
| Miami Edison Senior High School | Miami, FL 33150 | ML: 305-751-7337 |
| Miami Jackson Adult Education | Miami, FL 33142 | ML: 305-634-2621 |
| Miami Jackson Senior High School | Miami, FL 33142 | ML: 305-634-2621 |
| Miami Lakes Educational Center | Miami Lakes, FL 33014 | ML: 305-557-1100 |
| Miami Lakes Educational Center High Scho | Miami Lakes, FL 33014 | ML: 305-557-1100 |
| Miami Northwestern Adult Center | Miami, FL 33150 | ML: 305-836-0991 |
| Miami Northwestern Senior High | Miami, FL 33150 | ML: 305-836-0991 |
| Miami Sunset Senior Adult Education | Miami, FL 33183 | ML: 305-385-4255 |
| Middleburg High School | Middleburg, FL 32068 | ML: 904-213-2116 |
| Mount Sinai Health Career Training Center | Port Saint Lucie, FL 34952 | ML: 772-342-2012 |
| Nature Coast Technical High School | Brooksville, FL 34601 | ML: 352-797-7000 |
| North Florida Community College | Madison, FL 32340 | ML: 850-973-1626 |
| Okeechobee High School | Okeechobee, FL 34972 | ML: 863-462-5025 |
| Orange Park High School-Academy Of Health | Orange Park, FL 32073 | ML: 904-272-8110 |
| O'Reggio Technical Career Institute, Inc | Margate, FL 33063 | ML: 561-876-9221 |
| Orlando Tech | Orlando, FL 32801 | ML: 407-246-7060 |
| Osceola High School | Kissimmee, FL 34741 | ML: 407-518-5400 |
| Palm Beach Gardens Community High | Palm Bch Gardens, FL 33410 | ML: 561-694-7300 |
| Palm Beach Lakes Community High School | West Palm Bch, FL 33407 | ML: 561-640-5000 |
| Palm Beach State College-Pct Program | Lake Worth, FL 33461 | ML: 561-868-3560 |
| Palm Harbor University High School | Palm Harbor, FL 34683 | ML: 727-669-1131 |
| Paramount Training Services Corp.-Dania | Dania Beach, FL 33004 | ML: 954-921-9577 |
| Paramount Training Services Corp.-Rivie | Riviera Beach, FL 33404 | ML: 561-840-8804 |
| Paramount Training Services Corp.-Fort P | Fort Pierce, FL 34982 | ML: 772-882-4218 |
| Park Vista Community High School | Lake Worth, FL 33068 | ML: 561-491-8400 |
| Pasco High School | Dade City, FL 33525 | ML: 352-524-5500 |
| Pasco-Hernando Community College | New Port Richey, FL 34654 | ML: 727-816-3299 |
| Pensacola School Of Massage Therapy And | Pensacola, FL 32504 | ML: 850-474-1330 |
| Pensacola State College | Pensacola, FL 32507 | ML: 850-484-2254 |
| Pinellas Technical Education Center-Cle | Clearwater, FL 33760 | ML: 727-538-7167 |
| Pinellas Technical Education Center-Cle | Clearwater, FL 33760 | ML: 727-538-7167 |
| Pinellas Technical Education Center-St. | Saint Petersburg, FL 33711 | ML: 727-893-2500 |
| Pinellas Technical Education Center-St. | Saint Petersburg, FL 33711 | ML: 727-893-2500 |
| Plant City Adult And Community School | Plant City, FL 33563 | ML: 813-231-1886 |
| Poinciana High School | Kissimmee, FL 34758 | ML: 407-870-4860 |
| Prc Career Center | North Miami, FL 33161 | ML: 305-891-6184 |
| Professional Academy Of Health | Kissimmee, FL 34744 | ML: 407-870-9423 |
| Ridge Career Center | Winter Haven, FL 33881 | ML: 863-419-3060 |
| Right Accord Training Center | Sarasota, FL 34233 | ML: 941-366-0801 |
| Robert Morgan Educational Center-High S | Miami, FL 33177 | ML: 305-253-9920 |
| Robert Morgan Educational Center-Pct | Miami, FL 33177 | ML: 305-253-9920 |
| Robert Morgan Educational Center-Pn | Miami, FL 33177 | ML: 305-253-9920 |
| Royal Palm Beach Community High School | Royal Palm Beach, FL 33411 | ML: 561-792-8659 |
| Safety Keeper Career Training Institute | Plantation, FL 33317 | ML: 954-584-5862 |
| Santa Fe College | Gainesville, FL 32606 | ML: 352-395-5731 |
| Sarasota County Technical Institute-Hig | Sarasota, FL 34241 | ML: 941-924-1365 |
| Sarasota County Technical Institute-Psa | Sarasota, FL 34233 | ML: 941-924-1365 |
| Sarasota County Technical Institute-Pn | Sarasota, FL 34233 | ML: 941-924-1365 |
| Sebastian River High School | Sebastian, FL 32958 | ML: 772-564-4253 |
| Seminole State College | Altamonte Springs, FL 32714 | ML: 407-404-6081 |
| Sheridan Technical Center | Hollywood, FL 33021 | ML: 754-321-5480 |
| Siena Education Center, Llc | Lauderhill, FL 33313 | ML: 954-484-4443 |
| Simmons Career Center | Plant City, FL 33563 | ML: 813-707-7430 |
| South Dade Educational Center-Homestead | Homestead, FL 33033 | ML: 305-247-7839 |
| South Dade Magnet High School | Homestead, FL 33030 | ML: 305-247-4244 |
| South Fork High School | Stuart, FL 34997 | ML: 772-219-1840 |
| South Fort Myers High School | Fort Myers, FL 33912 | ML: 239-561-0060 |
| South Lake High School | Groveland, FL 34736 | ML: 352-394-1972 |
| South Tech Academy | Boynton Beach, FL 33426 | ML: 561-301-4926 |
| Southeastern School Of Health Sciences | Tallahassee, FL 32301 | ML: 850-222-0020 |
| Southern Technical Institute-Pinellas C | Pinellas Park, FL 33781 | ML: 727-548-7737 |
| Southern Technical Institute-Tavares Ca | Tavares, FL 32778 | ML: 352-508-5560 |
| Springstead High School | Spring Hill, FL 34609 | ML: 352-797-7010 |
| St. Cloud High School | Saint Cloud, FL 34769 | ML: 407-891-3100 |
| St. Johns River State College | Palatka, FL 32177 | ML: 386-312-3417 |
| St. Lucie West Centennial High School | Port St. Lucie, FL 34986 | ML: 772-344-4412 |
| Step Medical Teaching/Learning, Inc. | Cocoa, FL 32922 | ML: 321-305-6968 |
| Sts Training Services | Orange Park, FL 32065 | ML: 904-272-4330 |
| Sumter County Adult Community Education | Wildwood, FL 34785 | ML: 352-569-0603 |
| Suwannee Hamilton Technical Center | Live Oak, FL 32064 | ML: 386-647-4200 |
| Tallahassee Community College | Tallahassee, FL 32308 | ML: 850-558-4500 |
| Tampa Bay Tech (Tbt) Health Academy (Day | Tampa, FL 33610 | ML: 813-744-8360 |
| Tavares High School | Tavares, FL 32778 | ML: 352-353-3007 |
| Taylor Technical Institute | Perry, FL 32348 | ML: 850-838-2545 |
| Technical Education Center Osceola | Kissimmee, FL 34744 | ML: 407-344-5080 |
| Treasure Coast High School | Port Saint Lucie, FL 34953 | ML: 772-807-4300 |
| Treasure Coast Medical Academy, Inc. | Vero Beach, FL 32962 | ML: 772-564-7190 |
| Ultimate Medical Academy-Clearwater | Clearwater, FL 33756 | ML: 727-298-8685 |
| Ultimate Medical Academy-Tampa | Tampa, FL 33612 | ML: 813-386-6350 |
| Union County High School | Lake Butler, FL 32054 | ML: 386-496-3040 |
| Universal Career School | Sweetwater, FL 33174 | ML: 305-485-7700 |
| Universal Vocational Institute-Hialeah | Hialeah, FL 33012 | ML: 305-642-1042 |
| Vero Beach High School | Vero Beach, FL 32960 | ML: 772-564-5509 |
| Vintex Training Institute, Inc. -Cutler | Cutler Bay, FL 33189 | ML: 786-293-0092 |
| Vocational Institute Of Florida | Miami, FL 33135 | ML: 305-200-9379 |
| Wakulla High School Medical Academy | Crawfordville, FL 32327 | ML: 850-926-7125 |
| Washington-Holmes Technical Center | Chipley, FL 32428 | ML: 850-638-1180 |
| West Florida High School Of Advanced Tech | Pensacola, FL 32526 | ML: 850-941-6221 |
| West Lawrence Academy, Inc. | Ft Myers, FL 33901 | ML: 239-454-5000 |
| West Lawrence School Of Nursing | Fort Myers, FL 33916 | ML: 239-245-7778 |
| West Nassau High School-Nassau County | Callahan, FL 32011 | ML: 904-879-3461 |
| Westland Hialeah Senior High School | Hialeah, FL 33012 | ML: 305-818-3000 |
| Wharton High School | Tampa, FL 33647 | ML: 813-631-4710 |
| William H. Turner Technical Arts High Sc | Miami, FL 33317 | ML: 305-691-8324 |
| William R. Boone High School-Health Care | Orlando, FL 32806 | ML: 407-893-7200 |
| Williston High School | Williston, FL 32696 | ML: 352-528-3542 |
| Winter Park Tech-Avalon Campus Pct | Orlando, FL 32828 | ML: 407-281-5100 |
| Wiregrass Ranch High School | Wesley Chapel, FL 33543 | ML: 813-346-6000 |
| Withlacoochee Technical Institute | Inverness, FL 34450 | ML: 352-726-2430 |
| Yechanlaz Institution Vocational, Inc. | Miami, FL 33144 | ML: 305-264-4941 |
| Yulee High School -Nassau County | Yulee, FL 32097 | ML: 904-225-8641 |
| Zephyrhills High School | Zephyrhills, FL 33540 | ML: 813-794-6100 |