If you are interested to obtain CNA Certification Hawaii for legal working permission in the health care field, you are required to completed state and federal approved training program and pass the state Certification test.
HI CNA Certification Program
In Hawaii the responsibility to develop and regulate HI CNA Certification Program lies with the Medicaid Agency. The agency also has the responsibility to oversee, if NATP is well qualified to certify a student to work legally in different health care facilities. Once the candidate receives the certification, Office of Heath Care Assurance, a State survey agency has the responsibility to find, if the OBRA-87 mandated provisions have been implement by Medicaid Agency during certification or not.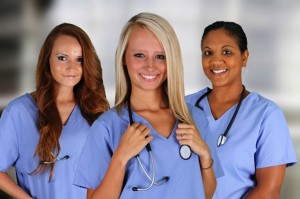 The HI CNA program has duration of total 100 hours, consisting of 30 hours classroom course work and 70 hours clinical hands-on training. The curriculum for the training includes all relevant subjects that are essential for providing quality, safe and competent nursing care to patients, society and public health.
 The clinical training consist of practicing 30 hours basic nursing skills, 30 hours personal care skills and 10 hours basic restorative services.
Once the training program is completed, a student is allowed to sit for the Hawaii CNA Certification test for earning Certification and to get listing with HI Nurse Aide Registry.
In the state of  Hawaii American Red Cross HI chapter has been duly authorized by Hawaii, Department of Commerce and Consumer Affairs, Licensing Division to develop tests,  schedule test dates, administer certification test in various locations, process application for the exam and provide scoring and mail test result to the testing candidates.
The Red Cross offered test consist of two components, Written Test and Skill Test. Both tests can be completed within 5 ½ hours.
The passing both Written and Skill test awards CNA Certification Hawaii and registration with HI Nurse
List of Schools in Hawaii offering CNA Courses.
Professional Healthcare Educators
1286 Kalani Street, B-204, Honolulu, HI 96817
Phone: (808) 847-3366
Life Care Center of Hilo
944 West Kawailani Street, Hilo, Hawaii 96720
Maui Community College C.N.A. Class – Kahului
310 West Kaahumanu Ave., Kahului, HI 96732
American Red Cross – Hawaii State Chapter
4155 Diamond Head Road, Honolulu, Hawaii 96816
Healthcare Training and Career Consultants, Inc. Nursing Assistant Program – Wailuku
Hale Makua Nursing Facility, Wailuku, Maui, HI 96793
Healthcare Training and Career Consultants, Inc. – Waipahu
94-210 Pupukahi Street, Suite 206, Waipahu, Hawaii 96797
Healthcare Training and Career Consultants, Inc. – Honolulu
2130 North King Street, Suite 7, Honolulu, HI 96819
Kapiolani Community College CNA Program – Honolulu
4303 Diamond Head Road, Honolulu, Hawaii 96816
Waianae Health Academy Nurse Aide Program
86-088 Farrington Hwy. Suite 202, Wai'anae, HI 96792
Kona Community Hospital Nurse Aide Training Program – Kealakekua
79-1019 Haukapila Street, Kealakekua, Hawaii 96750
Healthcare School of Hawaii CNA Training Course – Aiea
98-025 Hekaha Street, Suite # 4, Aiea, HI 96701
CNA Training International – Wahiawa
319 North Cane Street,Suite # B, Wahiawa, Hawaii 96786
TLC Total Loving Care Health Service Nurse Assistant Program – Honolulu
1088 Bishop Street, Honolulu, HI 96813
Ann Pearl Nursing Facility – Kaneohe
45-181 Waikalua Road, Kaneohe, Hawaii 96744
Hawaii Community College Nurse Aide Training – Hilo
200 West Kawili Street, Hilo, HI 96720
CareGiver Training School Corporation CNA Course – Honolulu
1320 Kalani Street, Suite # 288, Honolulu, Hawaii 96817
Kauai Community College Nursing Assistant Course – Lihue
3-1901 Kaumualii Highway, Lihue, HI 96766
CNA Training International – Aiea
99-209 Moanalua Rd., Suite # 307, Aiea, Hawaii 96701
Pacific Nurse's Aide Training Center, LLC. – Pearl City
803 Kamehameha Hwy., Suite # 411, Pearl City, HI 96782
Hawaii Health Care Institute – Pahoa
13-758 Leilani Ave., Pahoa, Hawaii 96778
Leeward Community College Nurse Aide Training Course – Pearl City
96-045 Ala Ike Street, Pearl City, HI 96782
Life Care Center of Kona Nurse Aide Training – Kailua Kona
78-6957 Kamehameha Iii Road, Kailua Kona, Hawaii 96740
Comprehensive Health Care Services CNA Course – Waipahu
94-910 Moloalo Street, Waipahu, HI 96797