CNA Certification Idaho is essential for these individuals, who plan to enter health care field for better employment and earning opportunities. The state of Idaho and federal authorities have also mandated earning of  Certified Nurse Aide Certification for working in various health care facilities all over the state.
The basic requirements for the CNA certification include:
Completion of state and federal approved Nurse Aide Training and Competency Evaluation Program (NATCEP) of the Idaho State Board of Nursing (ISBN)
Sitting and passing of ID Certification Test
Earning of Certification and Listing with ID Nurse Aide Registry.
ID CNA Certification Program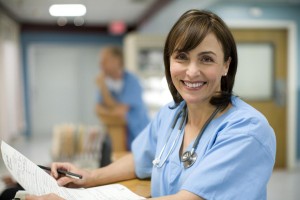 ID CNA Certification Program consists of 120 hours of total theoretical classroom and clinical training, which includes 80 hours of classroom course instruction and 40 hours of clinical hands-on training. The training can be completed under the active supervision of a RN or LPN.
The ID training program teaches basics of routine nursing cares, which are necessary for offering safe and quality health care to patients, society and public health.
 The program can be attended through numerous schools, colleges, long term care facilities and technical institutes spread throughout the state.
ID CNA Certification Test
In Idaho, the ID Department of Health and Welfare (the Department) has contracted Prometric to develop, administer and provide scoring to its ID CNA Certification Test.
Prometric offeredcertification test consists of two parts and they include:
·        Written/Oral Test
·        Skill Test
Written/Oral Test featuresmultiple choice questions, which needed to be answered within 2 hours.
Skill Test needsdemonstration of 5 skills on a live model or dummy within 35 minutes.
The passing of ID CNA Certification Test earns a student CNA Certification and listing with ID Nurse Aide Registry.
List of CNA Programs offered in Idaho.
CNA Training in Boise, ID
Idaho AHEC, A Program of Mountain States Group
1607 W. Jefferson
Boise, Idaho 83702-5111
(800) 836-8064
Idaho Falls, ID
Eastern Idaho Technical College
1600 South 25th East
Idaho Falls, ID 83404
(208) 524-3000
Lewiston, ID    
Lewis-Clark State College
500 8th Avenue
Lewiston, ID 83501
(208) 792-2059
Moscow, ID
Gritman Medical Center
700 South Main Street
Moscow, ID 83843
(208) 882-4511
http://www.gritman.org/services-education.html
Nampa, ID    
College of Western Idaho
5500 Opportunity Drive
Nampa, ID 83687
(208) 562-3000
Pocatello, ID    
Idaho State University
921 South 8th Avenue
Pocatello, ID 83209
(208) 282-3372
Post Falls, ID    
North Idaho College–Workforce Training Center
525 Clearwater Loop
Post Falls, ID 83854
(208) 769-3333 
Twin Falls, ID    
College of Southern Idaho
315 Falls Avenue Twin Falls
Twin Falls, ID 83301
(208) 732-6701
College of Southern Idaho Nurse Aide Course – Twin Falls
315 Falls Ave.
Twin Falls, Idaho 83303
Lewis-Clark State College – Workforce Training – North Lewiston Training Center
1920 3rd Ave.
North, Lewiston, ID 83501
North Idaho College Nursing Assistant Course – Coeur d'Alene
1000 West Garden Ave.
Coeur d'Alene, Idaho 83814
Boise State University – Technical Services Building
1464 University Drive,
Boise, ID 83725
Boise State University CNA Program – Nampa
2407 Caldwell Blvd.
Nampa, Idaho 83651
Idaho State University – Pocatello
921 South 8th Ave.
Pocatello, ID 83209
Clearwater Health and Rehabilitation Center Nurse Aide Course – Orofino
1204 Shriver Rd.
Orofino, Idaho 83544
Region 2 Academy Health Professions Program – Lewiston
P.O. Box 1414,
Lewiston, ID 83501