Obtaining CNA Certification in New Mexico was never so easy. CNAs in New Mexico usually work in nursing homes, clinics, hospitals and home health care settings. To get CNA certification in New Mexico, you have to first complete a State approved CNA training program after which you must challenge and successfully pass the Certified Nursing Assistant Exam. There are several quality CNA certificate programs in New Mexico. As per the federal laws, these programs must provide at least minimum of 75 hours of training, with a minimum of 16 hours of classroom instruction and 16 hours of hands-on clinical instruction. These programs usually last for 2-6 months and the eligibility criteria might vary slightly with the different programs. The required curriculum for CNA certificate programs include fulfilling daily needs of the patients, keeping medical records, keeping a clean environment for the residents, proper communication with disabled residents, protecting resident rights, advanced skills like CPR and many more.
What are perquisites of a CNA certification in New Mexico? CNA prerequisites in New Mexico include a criminal background check, showing a high school diploma or GED, two fingerprint cards, Photo ID, two photos (passport size). Another perquisite is a negative TB test within the last 6 months and proof of immunizations. It is to be noted that those individuals failing to have a clean criminal record are not issued the CNA certification, as per the state and federal laws.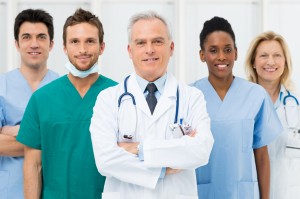 After the completion of the CNA certificate program, you must challenge and pass the State CNA exam. The exam costs you $95 and consists of a written as well as the skill performance portions. Once you have the passing score in this exam, you get placed on the New Mexico Nurse Aid Registry and are declared a CNA. The CNA certification allows you to work in many health care facilities like nursing homes, hospitals and other medical facilities throughout the State of New Mexico.
Upon CNA Certification, the average salary of a CNA working in New Mexico is around $25,000 and additional benefits. Apart from the salary, a positive job growth in the CNA and related positions has been speculated, which indicates a good future ahead of those willing to CNA certified in the State of New Mexico.
 NEW MEXICO STATE APPROVED CERTIFIED NURSING AIDE PROGRAMS
| CNA Program Name | Address | City | Zip Code | Phone Number |
| --- | --- | --- | --- | --- |
| Adelante Development Center | 3900 Osuna Road NE | Albuquerque | 87109 | 505-341-2000 |
| Albuquerque Heights Healthcare and Rehabilitation | 103 Hospital Loop NE | Albuquerque | 87109 | 505-348-8300 |
| ARCA Intercare Services | 11300 Lomas NE | Albuquerque | 87112 | 505-332-6700 |
| Belen Meadows Healthcare and Rehabilitation Center | 1831 Camino Del Llano | Belen | 87002 | 505-864-1600 |
| Bloomfield Nursing and Rehabilitation | 803 Hacienda Lane | Bloomfield | 87413 | 505-635-1823 |
| C.A.R.C, Inc. | 902 W. Cherry Lane | Carlsbad | 88220 | 575-887-1570 |
| Canyon Transitional Rehabilitation Center | 10101 Lagrima de Oro NE | Albuquerque | 87111 | 505-298-1231 |
| Casa Arena Blanca | 205 Moonglow | Alamogordo | 88310 | 575-434-4510 |
| Casa de Oro Care Center | 1005 Lujan Hill Road | Las Cruces | 88007 | 575-523-4573 |
| Casa del Sol | 2905 E. Missouri | Las Cruces | 88011 | 575-522-0404 |
| Casa Real | 1650 Galisteo St. | Santa Fe | 87505 | 505-984-8313 |
| Cedar Ridge Inn | 800 Saguaro Trail | Farmington | 87401 | 505-598-6000 |
| Community Options, Inc. | 2500 Missouri | Las Cruces | 88011 | 575-532-9275 |
| Easter Seals El Mirador-Alcalde | St. Road 68, County Rd. 40 | Alcalde | 87511 | 505-852-5210 |
| Easter Seals El Mirador-Santa Fe | 10 A-Van-Nu-Po | Santa Fe | 87507 | 505-428-2014 |
| Fort Bayard Medical Center | 41 Fort Bayard Medical Center | Ft. Bayard | 88026 | 575-537-8770 |
| Four Corners Good Samaritan Village | 500 Care Lane | Aztec | 87410 | 505-334-9445 |
| Good Samaritan Society -Grants | 840 Lobo Canyon Road | Grants | 87020 | 505-287-8868 |
| Good Samaritan Society -Las Cruces Village | 3025 Terrace Dr. | Las Cruces | 88011 | 575-522-1362 |
| Good Samaritan Society -Lovington | 1600 West Ave I | Lovington | 88260 | 575-396-5212 |
| Good Samaritan Society-Manzano del Sol Village | 5201 Roma NE | Albuquerque | 87108 | 505-262-2311 |
| Heartland Continuing Care Center | 1604 W. 18th | Portales | 88130 | 575-359-4719 |
| Hobbs Health Care Center | 5715 Lovington Hwy | Hobbs | 88240 | 575-392-6845 |
| Ladera Nursing and Rehabilitation Center | 5901 Ouray Rd NW | Albuquerque | 87120 | 505-836-0023 |
| Laguna Rainbow Corp. | P.O. Box 490 | Casa Blanca | 87007 | 505-552-6034 |
| Lakeview Christian Home | 1905 W. Pierce | Carlsbad | 88220 | 575-885-3161 |
| Landsun Homes | 1900 Westridge Rd. | Carlsbad | 88220 | 575-885-8150 |
| Las Palomas Nursing & Rehabilitation | 8100 Palomas NE | Albuquerque | 87109 | 505-821-4200 |
| Los Lunas Community Program | 445 Camino Del Rey, Suite A | Los Lunas | 87031 | 505-222-0901 |
| New Horizons Developmental Center | P.O. Box 187 | Carrizozo | 88301 | 575-648-2379 |
| New Mexico State Veterans' Home | 992 S. Broadway | T or C | 87901 | 575-894-4200 |
| Princeton Place | 500 Louisiana Blvd NE | Albuquerque | 87108 | 505-255-1717 |
| Red Rocks Care Center | 3720 Churchrock Rd | Gallup | 87301 | 505-722-2261 |
| Retirement Ranch | 2221 Dillion | Clovis | 88101 | 575-762-4495 |
| Rio Rancho Nursing and Rehabilitation | 4210 Sabana Grande SE | Rio Rancho | 87124 | 505-892-6603 |
| Sagecrest Nursing & Rehabilitation Center | 2029 Sagecrest Court | Las Cruces | 88011 | 575-522-7000 |
| San Juan Care and Rehabilitation | 806 W. Maple SE | Farmington | 87401 | 505-325-2910 |
| Sierra Health Care | 1400 Silver | T or C | 87901 | 575-894-7855 |
| Silver City Care Center | 1435 N. Fowler | Silver City | 88061 | 575-388-3127 |
| Skies Healthcare and Rehabilitation Center | 9150 McMahon | Albuquerque | 87114 | 505-898-7986 |
| Sombrillo Nursing and Rehabilitation | 1011 Sombrillo Court | Los Alamos | 87544 | 505-662-4300 |
| St. Catherine Healthcare and Rehabilitation | 5123 Juan Tabo NE | Albuquerque | 87114 | 505-292-3333 |
| St. John Healthcare and Rehabilitation | 2216 Lester Drive NE | Albuquerque | 87112 | 505-296-4808 |
| St. Theresa Healthcare and Rehabilitation | 7900 Constitution NE, | Albuquerque | 87110 | 505-296-5565 |
| The Medical Resort at Fiesta Park | 8820 Horizon Blvd. NE | Albuquerque | 87113 | 505-998-1551 |
| The Montebello on Academy | 10500 Academy Rd NE | Albuquerque | 87111 | 505-294-9944 |
| The Opportunity Center | 873 Wright Avenue | Alamogordo | 88310 | 575-437-0919 |
| The Rehabilitation Center ofAlbuquerque | 5900 Forrest Hills Dr. NE | Albuquerque | 87109 | 505-822-6000 |
| The Retreat-Alzheimer's Specialty Care | 4075 Jackie Rd. SE | Rio Rancho | 87124 | 505-891-1234 |
| Tresco, Inc. | 1800 Copper Loop | Las Cruces | 88004 | 575-528-5200 |
| Tresco, Inc.-Socorro | 211 Park Street | Socorro | 87801 | 575-835-0204 |
| Vida Encantada Rehabilitation and Nursing | 2301 Collins Dr. | Las Vegas | 87701 | 505-425-9362 |