The State of Illinois is the right place to work for a Certified Nursing Aide (CNA). Have you any idea about CNA certification in Illinois? CNA certificate programs in Illinois are offered in community colleges, nursing homes, adult institutes and community centers. There are certain requirements to be fulfilled if you are willing to become a CNA in Illinois. You must first enroll into a CNA training program in Illinois. The Illinois Department of Public Health approves and maintains several CNA certification programs available throughout the state. There are over 100 such programs available in Illinois.
There are few things you must know about becoming a CNA. You must enroll into a state approved CNA program which consists of both the classroom and clinical training. In Illinois, you are required to complete generally less than 150 hours of combined class work and clinical training under the supervision of a registered nurse.  before challenging the state CNA nursing aide certification exam. The CNA certificate programs typically last for 2-6 months. The CNA classes include topics like basic nursing skills, resident's rights, infection control, communication and interpersonal relationships, care for dying patients, medical terminology, Physiology and so on.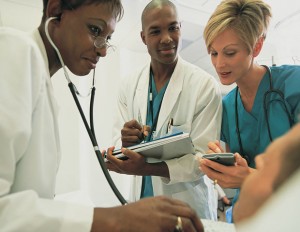 Prior to getting CNA certified you have to fulfill some requirements that include a current background check, Photo ID, two fingerprint cards along with two passport size photos. A negative TB test within the past 6 months and proof of immunizations will be another requirement. You must also show a high school diploma or GED. After graduating from this program, you must challenge and successfully pass the state nurse aide competency evaluation exam. This competency exam consists of both the written as well as skill components. Once you have the passing score from the state competency exam, your name gets placed on the state's Health Care Worker Registry and you are then eligible to work as a CNA throughout the Illinois.
Certified Nursing Aide is certainly the need of the hour in the State of Illinois, following an increase in the job requirements of CNA and related positions. This high demand along with attractive salaries makes it a good and stable career choice
List of Schools offering a CNA Program in Il.
| | | |
| --- | --- | --- |
| CNA Schools of Illinois | City | Phone Number |
| CNA~Classes~ Malcolm X College – Keeler | Chicago | (312) 850-7440 |
| CNA~Classes~ McHenry County College – Secondary | Crystal Lake | (815) 455-3717 |
| CNA~Classes~ ROCK VALLEY COLLEGE | ROCKFORD | 815-229-1999 |
| CNA~Classes~A PLUS HEALTHCARE TRAINING | Bartlett | (630) 372-2442 |
| CNA~Classes~ABBEY HOME HEALTH SERVICES INC | Chicago | (773) 784-8717 |
| CNA~Classes~ACADEMY OF HEALTHCARE TRAINING | Franklin Park | (847) 455-5000 |
| CNA~Classes~ACHIEVERS HEALTHCARE TRAINING CTR | Carol Stream | (630) 372-1990 |
| CNA~Classes~ADVANCED MED AND TECH INSTITUTE | Niles | (847) 390-7083 |
| CNA~Classes~ADVANCED MEDICAL TECH INSTITUTE | Niles | (847) 390-7083 |
| CNA~Classes~ADVENTIST HINSDALE HOSPITAL | HINSDALE | 630-856-6054 |
| CNA~Classes~AFFORABLE EDUCATIONAL SERVICES | CHICAGO | 773-863-0811 |
| CNA~Classes~ALL AMERICAN NURSING SCHOOL | Alsip | (708) 396-8409 |
| CNA~Classes~ALLIED HEALTHCARE & TRAINING CENTER | CHICAGO | 773-989-5979 |
| CNA~Classes~Ambria College of Nursing | Hoffman Estates | (847) 397-0300 |
| CNA~Classes~AMERICARE TECHNICAL SCHOOL | Park Ridge | (847) 825-8773 |
| CNA~Classes~AON ALLIED HEALTH INSTITUTE | HANOVER PARK | 630-685-2917 |
| CNA~Classes~APEX HOME HEALTH SERVICES INC | Chicago | 773-202-1948 |
| CNA~Classes~APOSTOLIC CHRISTIAN HOME OF EUREKA | Eureka | (309) 467-2311 |
| CNA~Classes~ARTURO VELASQUEZ WEST SIDE TECH INST | Chicago | (773) 843-4618 |
| CNA~Classes~AVISTON COUNTRYSIDE MANOR | Aviston | 618-228-7615 |
| CNA~Classes~BARTLETT HIGH SCHOOL | Bartlett | (630) 372-4700 |
| CNA~Classes~BARTON W. STONE CHRISTIAN HOME | Jacksonville | (217) 479-3400 |
| CNA~Classes~BEARDSTOWN SENIOR HIGH SCHOOL | Beardstown | (217) 323-3665 |
| CNA~Classes~BELKEN ACADEMY | Country Club Hills | (708) 922-0711 |
| CNA~Classes~BENTON CONSOLIDATED HIGH SCHOOL | Benton | (618) 439-3101 |
| CNA~Classes~BESTMED CARE SERVICES | Dolton | (708) 841-2730 |
| CNA~Classes~BLACK HAWK COLL ROCK ISLAND HS | Moline | |
| CNA~Classes~BLACK HAWK COLLEGE | Moline | (309) 796-5404 |
| CNA~Classes~BLACK HAWK COLLEGE | Kewanee | (309) 854-1875 |
| CNA~Classes~BLACK HAWK COLLEGE HAMMOND HENRY HOS | Geneseo | (309) 796-5835 |
| CNA~Classes~BLACK HAWK COLLEGE KEWANEE | Moline | (309) 796-5357 |
| CNA~Classes~BLOOMINGTON CAREER CENTER | Bloomington | (309) 829-8671 |
| CNA~Classes~CALC INSTITUTE OF TECHNOLOGY | FAIRVIEW HEIGHTS | (618) 398-2252 |
| CNA~Classes~CALC INSTITUTE OF TECHNOLOGY | ALTON | (618) 398-2252 |
| CNA~Classes~CAPITAL AREA CAREER CENTER | Springfield | (217) 529-5431 |
| CNA~Classes~CAPITAL AREA CAREER CENTER | Springfield | 217-529-5431 |
| CNA~Classes~CAREER CENTER OF SOUTHERN ILLILNOIS | Red Bud | (618) 473-2222 |
| CNA~Classes~CAREER CENTER OF SOUTHERN ILLINOIS | Red Bud | (618) 473-2222 |
| CNA~Classes~CAREER CENTER OF SOUTHERN ILLINOIS | WATERLOO | |
| CNA~Classes~CAREER TRAINING CENTER OF CHICAGO | Chicago | (773) 583-8532 |
| CNA~Classes~CAREERTEC | Freeport | (815) 235-1652 |
| CNA~Classes~CAREPAKS HEALTH SERVICES | Normal | (309) 454-1000 |
| CNA~Classes~Carepaks Health Services – Chicago | Chicago | (309) 454-1000 |
| CNA~Classes~CARL SANDBURG COLL BRANCH CAMPUS | Carthage | (309) 341-5466 |
| CNA~Classes~CARL SANDBURG COLLEGE | Galesburg | (309) 341-5456 |
| CNA~Classes~CENTRAL COMMUNITY HIGH SCH00L-BREESE | Breese | (618) 526-4578 |
| CNA~Classes~CENTRALIA HIGH SCHOOL | Centralia | (618) 532-2855 |
| CNA~Classes~CHICAGO CARE TRAINING CENTER | Chicago | (773) 506-4370 |
| CNA~Classes~CHICAGO COMMUNITY LEARNING CENTER | Chicago | (773) 506-1503 |
| CNA~Classes~CHICAGO'S PLUSE CPR TRAINING INC | CHICAGO | (773)445-2277 |
| CNA~Classes~CHRISTOPHER HIGH SCHOOL | Christopher | (618) 724-2631 |
| CNA~Classes~City College of Education, Inc | Chicago | 773-255-4959 |
| CNA~Classes~CMK HEALTHCARE AND TRNING CTR | Glendale Heights | (630) 980-4780 |
| CNA~Classes~CMK HEALTHCARE TRAINING CENTER | Westmont | (630) 725-0532 |
| CNA~Classes~COALITION OF AFRICAN AMERICAN NURSES | MATTESON | 708-983-1545 |
| CNA~Classes~COLLEGE OF DUPAGE | Glen Ellyn | (630) 942-8330 |
| CNA~Classes~College of DuPage – British Home | Brookfield | (630) 942-8331 |
| CNA~Classes~COLLEGE OF DUPAGE – DUPAGE CO CONVA | Glen Ellyn | (630) 942-8330 |
| CNA~Classes~COLLEGE OF DUPAGE HINSDALE HOSPITAL | Glen Ellyn | (630) 942-8330 |
| CNA~Classes~COLLEGE OF DUPAGE TECH CTR OF DUPAGE | Glen Ellyn | (630) 942-8330 |
| CNA~Classes~College of DuPage-Westmont Ct | Glen Ellyn | 630-942-8331 |
| CNA~Classes~COLLEGE OF LAKE CO – WAUKEGAN SITE | Grayslake | (847) 543-2043 |
| CNA~Classes~COLLEGE OF LAKE COUNTY | Grayslake | (847) 543-2043 |
| CNA~Classes~COLLEGE OF LAKE COUNTY SOUTHLAKE | Vernon Hills | (847) 543-2043 |
| CNA~Classes~COLLEGE OF OFFICE TECHNOLOGY | Chicago | (773) 278-0042 |
| CNA~Classes~COLLINSVILLE AREA VOCATIONAL CENTER | Collinsville | (618) 346-6320 |
| CNA~Classes~COMMUNITY UNIT SCHOOL DIST #10 | McLeansboro | (618) 643-2361 |
| CNA~Classes~COMPETENT HEALTHCARE | Chicago | (773) 249-4644 |
| CNA~Classes~Danville Area Comm College-Hybrid | Danville | 217-443-8868 |
| CNA~Classes~DANVILLE AREA COMMUNITY COLLEGE | Danville | (217) 443-8899 |
| CNA~Classes~Danville Area Community College | Danville | (217) 443-8868 |
| CNA~Classes~DECATUR AREA TECHNICAL ACADEMY | Forsyth | (217) 875-0061 |
| CNA~Classes~DELROSE TRAINING PROGRAM | Richton Park | (708) 623-7649 |
| CNA~Classes~DEPENDABLE NURSING HOME HEALTH SERV | Lincolnwood | (847) 677-2912 |
| CNA~Classes~Divine Basic Nsg Assist Training Pr | Chicago | (773) 334-5564 |
| CNA~Classes~DIVINITY INSTITUTE OF ALLIED HEALTH | Joliet | (815) 727-9050 |
| CNA~Classes~Doctor's Choice Home Health, Inc. | Chicago | (312) 447-0035 |
| CNA~Classes~DUPAGE AREA OCCUP. EDUC. SYSTEM | Addison | (630) 691-7545 |
| CNA~Classes~DuQuoin Community High School | DuQuoin | (618) 542-4744 |
| CNA~Classes~EAST RICHLAND HIGH SCHOOL | Olney | (618) 393-2191 |
| CNA~Classes~EAST ST LOUIS SCHOOL DISTRICT #189 | East St. Louis | (618) 646-3700 |
| CNA~Classes~EAST-WEST UNIVERSITY | Chicago | (312) 939-0111 |
| CNA~Classes~Eastern IL Ed for Employ–Westfield | | |
| CNA~Classes~EASTERN IL ED. FOR EMPLOYMENT SYSTEM | MARSHALL | |
| CNA~Classes~EASTERN IL EDU FOR EMPLOYMENT, PARIS | Charleston | (217) 348-0151 |
| CNA~Classes~EASTERN IL EDUC FOR EMPLMNT SHELBY | Charleston | (217) 348-0151 |
| CNA~Classes~EASTERN IL EDUC FOR EMPLOYMENT EFFIN | Charleston | (217) 348-0151 |
| CNA~Classes~EASTERN IL EDUC FOR EMPLOYMENT SYS | Charleston | (217) 348-0151 |
| CNA~Classes~ELDORADO HIGH SCHOOL SE IL COLLEGE | Harrisburg | (618) 252-6376 |
| CNA~Classes~ELGIN COMMUNITY COLLEGE | Elgin | (847) 214-7304 |
| CNA~Classes~ELGIN HIGH SCHOOL | Elgin | (847) 888-5000 |
| CNA~Classes~ELIM OUTREACH TRAINING CENTER | Homewood | (708) 922-9547 |
| CNA~Classes~Elverado High School | Elkville | (618) 568-1104 |
| CNA~Classes~EN VA NA HEALTHCARE TRNG CENTER | Naperville | (630) 269-7431 |
| CNA~Classes~ERS INC STAFFING AND HEALTH CARE SVC | Peoria | |
| CNA~Classes~EXCELSIOR HEALTH CARE ACADEMY | Chicago Heights | (773) 297-2417 |
| CNA~Classes~FIRST CHOICE INTERNATIONAL | Glenview | (847) 257-2527 |
| CNA~Classes~FIVE CO REGIONAL VOCATIONAL SYSTEMS | Tamms | (618) 747-2703 |
| CNA~Classes~FIVE CO. REG. VOCATIONAL SYSTEM | Metropolis | (618) 747-2703 |
| CNA~Classes~FIVE CO. REG. VOCATIONAL SYSTEM | Vienna | (618) 747-2703 |
| CNA~Classes~FIVE CO. REGIONAL VOC. SYSTEM | Tamms | (618) 747-2703 |
| CNA~Classes~FIVE COUNTY REG ADULT EDUC. PROGRAM | Jonesboro | (618) 833-8002 |
| CNA~Classes~FIVE COUNTY REG ADULT EDUC. PROGRAM | Metropolis | (618) 524-3736 |
| CNA~Classes~FOX VALLEY CAREER CENTER | Maple Park | (630) 365-5113 |
| CNA~Classes~Frankfor Comm Unit School District | West Frankfort | (618) 937-2421 |
| CNA~Classes~FRONTIER COMM COLL FAIRFIELD MEMORIA | Fairfield | (618) 842-3711 |
| CNA~Classes~FRONTIER COMM COLL MEADOWOOD NH | Grayville | (618) 375-2171 |
| CNA~Classes~FRONTIER COMM COLLEGE CLAY CO HOSP | Flora | (618) 842-3711 |
| CNA~Classes~FRONTIER COMMUNITY COLLEGE | Fairfield | (618) 842-3711 |
| CNA~Classes~FRONTIER COMMUNITY COLLEGE | Newton | |
| CNA~Classes~FRONTIER COMMUNITY COLLEGE | Lawrenceville | |
| CNA~Classes~FRONTIER COMMUNITY COLLEGE FLORA | Flora | (618) 622-2131 |
| CNA~Classes~GALESBURG AREA VOCATIONAL CENTER | Galesburg | (309) 343-3733 |
| CNA~Classes~GENESIS HEALTHCARE INSTITUTE | Romeoville | (815) 439-3970 |
| CNA~Classes~GIBSON COMMUNITY HOSPITAL ANNEX | Gibson City | (217) 784-2259 |
| CNA~Classes~GLEN OAKS NURSING HOME | Northbrook | (847) 498-9320 |
| CNA~Classes~GLENCREST NSG & REHAB | Chicago | (773) 338-6800 |
| CNA~Classes~GLENSHIRE NURSING AND REHAB CENTRE | Richton Park | (708) 747-6120 |
| CNA~Classes~GREAT PARAGON HEALTH SERVICES, INC | CHICAGO | (773) 274-7694 |
| CNA~Classes~GRUNDY AREA VOCATIONAL CENTER | Morris | (815) 942-4390 |
| CNA~Classes~HEALTH CARE TRAINING INSTITUTE – Can | Canton | (309) 647-4540 |
| CNA~Classes~HEALTH RESTORATION ACAD OF MED ARTS | Oak Lawn | (708) 422-2481 |
| CNA~Classes~HEALTHCARE INSERVICES INC | Lombard | (630) 620-1297 |
| CNA~Classes~HEALTHCARE INSERVICES INC STREAMWOOD | STREAMWOOD | (630) 620-1297 |
| CNA~Classes~HEALTHCARE TRAINING INSTITUTE-Joliet | Joliet | (815) 254-3738 |
| CNA~Classes~Heartland Comm College-Hybrid | Normal | 309-268-8000 |
| CNA~Classes~HEARTLAND COMMUNITY COLLEGE | Normal | (309) 268-8785 |
| CNA~Classes~HEARTLAND TECHNICAL ACADEMY | DECATUR | (217) 424-3070 |
| CNA~Classes~Helping Hands Home Healthcare | East Peoria | (309) 699-4715 |
| CNA~Classes~HERITAGE MANOR – BLOOMINGTON | Bloomington | (309) 823-7127 |
| CNA~Classes~HERITAGE MANOR – NORMAL | Bloomington | (309) 823-7127 |
| CNA~Classes~HERITAGE MANOR EL PASO | Bloomington | (309) 827-8004 |
| CNA~Classes~HERITAGE MANOR LINCOLN | Bloomington | (309) 823-7127 |
| CNA~Classes~HERITAGE MANOR NURSING HOME | Carlinville | (217) 854-4433 |
| CNA~Classes~HIGHLAND COMMUNITY COLLEGE | Freeport | (815) 599-3467 |
| CNA~Classes~HIGHLAND COMMUNITY COLLEGE | Freeport | (815) 599-3434 |
| CNA~Classes~HILLSBORO COMMUNITY SCHOOL DIST | Hillsboro | (217) 532-5184 |
| CNA~Classes~HOMECOMING HEALTHCARE INC | Rockdale | 815-280-5174 |
| CNA~Classes~HUGS, INC | Lansing | (708) 418-5925 |
| CNA~Classes~IL CENT COLLEGE AT EUREKA APOSTOLIC | Peoria | (309) 999-4651 |
| CNA~Classes~IL CENTRAL COLLEGE – ST. JOSEPH HOME | Peoria | (309) 999-4651 |
| CNA~Classes~IL CENTRAL COLLEGE HERITAGE MANOR | Peoria | (309) 999-4651 |
| CNA~Classes~IL CENTRAL COLLEGE SOUTH CAMPUS | Pekin | (309) 353-5088 |
| CNA~Classes~IL VALLEY C.C. – OTTAWA | Ottawa | (815) 224-0800 |
| CNA~Classes~ILLINOIS CENTRAL COLLEGE | Peoria | (309) 999-4651 |
| CNA~Classes~ILLINOIS CENTRAL COLLEGE N. CAMPUS | Peoria | (309) 999-4651 |
| CNA~Classes~ILLINOIS CENTRAL COLLEGE N. CAMPUS | Peoria | (309) 999-4651 |
| CNA~Classes~Illinois Central college-HeartHouse, Eureka | Eureka | (309) 467-6101 |
| CNA~Classes~ILLINOIS SCHOOL OF HEALTH CAREERS | Chicago | 312-913-1113 |
| CNA~Classes~ILLINOIS SCHOOL OF HEALTH CAREERS | Chicago | 773-444-0300 |
| CNA~Classes~ILLINOIS VALLEY COMMUNITY COLLEGE | Oglesby | (815) 224-0443 |
| CNA~Classes~INDIAN VALLEY VOCATIONAL CTR. | Sandwich | (815) 786-9873 |
| CNA~Classes~Instituto del Progreso Latino | Chicago | 773-890-0055 |
| CNA~Classes~INTERNATIONAL CAREER INSTITUTE | Lincolnwood | (847) 929-6129 |
| CNA~Classes~Iris Home Health Services LLC | Canton | (309)649-6002 |
| CNA~Classes~J'RENEE CAREER FACILITATION, INC | Elgin | (815) 444-7751 |
| CNA~Classes~JACKSONVILLE HIGH SCHOOL | Jacksonville | (217) 243-4384 |
| CNA~Classes~JCM INSTITUTE | Schaumburg | (847) 884-6502 |
| CNA~Classes~JERSEYVILLE NURSING & REHAB CENTER | Jerseyville | (618) 498-6496 |
| CNA~Classes~JETHRO HLTHCRE SCH & PLACEMENT SVC | DesPlaines | (847) 258-5783 |
| CNA~Classes~JO DAVIESS CARROLL AREA VOCAT CENTR | Elizabeth | (815) 858-2203 |
| CNA~Classes~JOHN A LOGAN COLLEGE | Carterville | (618) 985-3741 |
| CNA~Classes~JOHN A. LOGAN COLLEGE – HS PROGRAM | Carterville | (618) 985-9181 |
| CNA~Classes~JOHN WOOD COMM COLLEGE – PITTSFIELD | Quincy | (217) 641-4304 |
| CNA~Classes~JOHN WOOD COMMUNITY COLLEGE | Quincy | (217) 641-4303 |
| CNA~Classes~JOHNSBURG COMM UNIT SCHOOL DIST #12 | Johnsburg | (815) 385-9233 |
| CNA~Classes~JOLIET JR COLL JOLIET WEST HS | Joliet | (815) 280-2463 |
| CNA~Classes~JOLIET JR COLLEGE-JOLIET CENTRAL HS | Joliet | (815) 280-2463 |
| CNA~Classes~JOLIET JR. COLLEGE – NORTH CAMPUS | Joliet | (815) 280-2463 |
| CNA~Classes~JOLIET JUNIOR COLLEGE | Joliet | (815) 280-2463 |
| CNA~Classes~KANKAKEE AREA CAREER CENTER | Bourbonnais | (815) 939-4971 |
| CNA~Classes~Kankakee Comm College Watseka | Watseka | 815-802-8828 |
| CNA~Classes~KANKAKEE COMMUNITY COLLEGE | Kankakee | (815) 802-8822 |
| CNA~Classes~KANKAKEE HIGH SCHOOL | Kankakee | (815) 939-0740 |
| CNA~Classes~KASKAKIA COL VANDALIA CTR | Centralia | (618) 545-3243 |
| CNA~Classes~KASKASKIA COLLEGE | Centralia | (618) 545-3243 |
| CNA~Classes~KASKASKIA COLLEGE SALEM SITE | Salem | (618) 545-3243 |
| CNA~Classes~Kaskaskia College-E St Louis | E. St Louis | (618) 545-3243 |
| CNA~Classes~KASKASKIA COLLEGE-GREENVILLE | GREENVILLE | (618) 545-3243 |
| CNA~Classes~KENNEDY-KING COLLEGE/Dawson Technica | Chicago | (773)4512035 |
| CNA~Classes~KISHWAUKEE COLLEGE | Malta | (815) 825-2086 |
| CNA~Classes~KISHWAUKEE EDUCATION CONSORTIUM | Malta | (815) 825-2000 |
| CNA~Classes~LAKE CO HIGH SCHOOLS TECH CAMPUS | Grayslake | (847) 543-6037 |
| CNA~Classes~LAKE LAND COLLEGE | Mattoon | |
| CNA~Classes~LAKE LAND COLLEGE | Effingham | (217) 235-0361 |
| CNA~Classes~LAKE LAND COLLEGE | Marshall | (217) 234-5568 |
| CNA~Classes~Lakeview College of Nsg-Charleston | Danville | (217) 709-0920 |
| CNA~Classes~LARKIN HIGH SCHOOL | Elgin | (847) 888-6996 |
| CNA~Classes~LARLIN MED STAFFING AND TRNG CTR | Downers Grove | (630) 852-4007 |
| CNA~Classes~LASALLE-PERU AREA CAREER CENTER | Peru | (815) 223-2454 |
| CNA~Classes~LAWRENCEVILLE HIGH SCHOOL | Lawrenceville | (618) 943-3389 |
| CNA~Classes~LENA LIVING CENTER | Lena | (815) 369-4561 |
| CNA~Classes~LEWIS & CLARK COMM COLL-HERITAGE MAN | Godfrey | (618) 468-7121 |
| CNA~Classes~LEWIS & CLARK COMM COLLEGE/EDEN VIL | Godfrey | (618) 468-7121 |
| CNA~Classes~LEWIS & CLARK COMM COLLEGE/JERSEY | Godfrey | (618) 468-4442 |
| CNA~Classes~LEWIS & CLARK COMMUNITY COLLEGE | Alton | (618) 463-5118 |
| CNA~Classes~LEWIS AND CLARK COMMUNITY COLLEGE | Godfrey | (618) 468-4442 |
| CNA~Classes~LIFETIME OF CARING TRNG CENTER | Prophetstown | (815) 535-3452 |
| CNA~Classes~Lights of Zion Ministries | Chicago | (773) 785-2996 |
| CNA~Classes~LINCOLN LAND COMM COLLEGE/HILLSBORO | Springfield | (217) 786-4913 |
| CNA~Classes~LINCOLN LAND COMMUNITY COLLEGE | Springfield | (217) 786-2447 |
| CNA~Classes~LINCOLN LAND COMMUNITY COLLEGE | Springfield | (217) 786-4913 |
| CNA~Classes~LINCOLN TRAIL COLLEGE | Robinson | (618) 544-8657 |
| CNA~Classes~LINCOLNLAND COMM. COLL – BEARDSTOWN | Springfield | (217) 786-4913 |
| CNA~Classes~LINCOLNLAND COMM. COLL – JACKSONVLE | Springfield | (217) 786-4913 |
| CNA~Classes~LINCOLNLAND COMM. COLL – TAYLORVILLE | Springfield | (217) 786-4913 |
| CNA~Classes~LINCOLNLAND COMM. COLL. – LITCHFIELD | Springfield | (217) 786-2339 |
| CNA~Classes~LINCOLNLAND TECH EDUCATION CTR | Lincoln | 217-732-4131 |
| CNA~Classes~LINCOLNLAND TECH. EDUCATION CENTER | Lincoln | (217) 732-4131 |
| CNA~Classes~LIVINGSTON AREA VOCATIONAL CENTER | Pontiac | (815) 844-6113 |
| CNA~Classes~MALCOLM X COLLEGE | Chicago | (312) 850-7348 |
| CNA~Classes~MALCOLM X COLLEGE-WESTSIDE LEARNING | CHICAGO | 312-850-7420 |
| CNA~Classes~Malcom X College – Casa Central | Chicago | (312) 850-7420 |
| CNA~Classes~MARENGO COMMUNITY HIGH SCHOOL | Marengo | (815) 568-6511 |
| CNA~Classes~MARION HIGH SCHOOL | Marion | (618) 993-8196 |
| CNA~Classes~MARKLUND HOME | Geneva | (630) 593-5466 |
| CNA~Classes~MARSHALL METROPOLITAN HS | Chicago | (773) 534-6466 |
| CNA~Classes~Mason Point | Sullivan | (217) 728-1394 |
| CNA~Classes~MATTOON AREA ADULT EDUCATION CENTER | Mattoon | (217) 235-0361 |
| CNA~Classes~MCHENRY COUNTY COLLEGE | Crystal Lake | (815) 479-7884 |
| CNA~Classes~McHenry County Comm College-Hybrid | Crystal Lake | 815-455-3700 |
| CNA~Classes~MED. ACADEMY OF BUSINESS TECH., INC. | Blue Island | (708) 824-0225 |
| CNA~Classes~MEDINA NURSING CENTER | Durand | (815) 248-2151 |
| CNA~Classes~MERIDAN HIGH SCHOOL | MOUNDS | (618)342-6778 |
| CNA~Classes~MID POINT HEALTH CAREERS TRAINING IN | SOUTH HOLLAND | 708-331-2800 |
| CNA~Classes~MIDLAND HIGH SCHOOL | Varna | (309) 463-2095 |
| CNA~Classes~MIDWEST CAREER SOURCE | BELLEVILLE | 618-398-7362 |
| CNA~Classes~MIDWEST TECHNICAL INSTITUTE | Springfield | (217) 527-8324 |
| CNA~Classes~MIDWEST TECHNICAL INSTITUTE | East Peoria | (309) 427-2750 |
| CNA~Classes~MIDWESTERN CAREER COLLEGE | CHICAGO | (312) 236-9000 |
| CNA~Classes~Midwestern Career College-Blue Islan | Blue Island | 708-926-9470 |
| CNA~Classes~Midwestern Career College-Naperville | Naperville | 630-536-8679 |
| CNA~Classes~Midwestern Career College-Roselle | Roselle | 312-236-9000 |
| CNA~Classes~MONTGOMERY NURSING & REHAB CTR | Hillsboro | (217) 532-6126 |
| CNA~Classes~MORAINE VALLEY COMMUNITY COLLEGE | Palos Hills | (708) 608-4330 |
| CNA~Classes~MORTON COLLEGE | Cicero | (708) 656-8000 |
| CNA~Classes~MT VERNON TOWNSHIP HIGH SCHOOL | Mt. Vernon | (618) 246-5615 |
| CNA~Classes~MURPHYSBORO HIGH SCHOOL | Murphysboro | (618) 687-2336 |
| CNA~Classes~NEW START INC – SPRINGFIELD | Springfield | (217) 522-3799 |
| CNA~Classes~New Start, Inc Chicago | Chicago | (773) 247-0707 |
| CNA~Classes~NEW VISIONS HOME HEALTH CARE INC | Hazel Crest | (708) 335-9340 |
| CNA~Classes~NEWTON COMMUNITY HIGH SCHOOL | Newton | (618) 783-2303 |
| CNA~Classes~NORRIDGE HEALTHCARE & REHAB CTR | Norridge | (708) 457-0700 |
| CNA~Classes~NORTHBROOK COLLEGE OF HEALTH CARE | Wheeling | (847) 850-5700 |
| CNA~Classes~NORTHWESTERN INSTITUTE OF HEALTH & | Chicago | (773) 506-2136 |
| CNA~Classes~OAKBROOK HEALTHCARE CENTRE LTD | Oak Brook | (630) 495-0220 |
| CNA~Classes~OAKTON COMMUNITY COLLEGE | Skokie | (847) 635-1461 |
| CNA~Classes~OKAW AREA VOCATIONAL CENTER | Vandalia | (618) 283-5150 |
| CNA~Classes~OLIVE HARVEY COLLEGE SO CHIC CAMPUS | Chicago | (773) 291-6770 |
| CNA~Classes~OLNEY CENTRAL COLL – UNITED METHODIS | Olney | (618) 395-7777 |
| CNA~Classes~OLNEY CENTRAL COLLEGE | Olney | (618) 395-4351 |
| CNA~Classes~Olney Central College E Richland HS | Olney | 618-395-7777 |
| CNA~Classes~OMEGA HEALTHCARE TECHNICAL SCHOOL | Rosemont | (847) 425-1190 |
| CNA~Classes~OMEGA HEALTHCARE TECHNICAL SCHOOL | Gurnee | (847) 425-9089 |
| CNA~Classes~OTTAWA TOWNSHIP HIGH SCHOOL | Ottawa | (815) 433-1323 |
| CNA~Classes~PANA ADULT CENTER | Pana | (217) 562-6646 |
| CNA~Classes~PANA HIGH SCHOOL | Pana | (217) 562-6646 |
| CNA~Classes~PARKLAND COLL MYNA THOMP BLDG HS PRO | Champaign | (217) 351-2286 |
| CNA~Classes~PARKLAND COLL MYNA THOMPSON BLDG | Champaign | (217) 351-2286 |
| CNA~Classes~PARKLAND COLLEGE | Champaign | (217) 351-2286 |
| CNA~Classes~PARKLAND COLLEGE H.S. PROGRAM | Champaign | (217) 351-2286 |
| CNA~Classes~PARKLAND COMMUNITY COLLEGE | Gibson City | (217) 351-2200 |
| CNA~Classes~PARKWAY MANOR | Marion | (618) 993-8600 |
| CNA~Classes~PC CENTER TRAINING INSTITUTE | Oak Brook | (630) 705-9999 |
| CNA~Classes~PC CENTER TRAINING INSTITUTE | Chicago | (630) 705-9999 |
| CNA~Classes~PEKIN COMMUNITY HIGH SCHOOL | Pekin | (309) 347-4101 |
| CNA~Classes~PHALANX FAMILY SERVICES | Chicago | (773) 291-1086 |
| CNA~Classes~POLISH AMERICAN ASSOCIATION | Chicago | (773) 282-1122 |
| CNA~Classes~PRAIRIE STATE COLLEGE | Chicago Heights | (708) 709-3766 |
| CNA~Classes~PREMIER INSTITUTE OF HEALTH CAREERS | CHICAGO | (773) 983-7786 |
| CNA~Classes~PRESTIGE NURSE AIDE TRAINING ACADEMY | SOUTH HOLLAND | 708-331-4580 |
| CNA~Classes~PROPHETSTOWN HIGH SCHOOL | Prophetstown | (815) 535-3452 |
| CNA~Classes~PROPHETSTOWN HIGH SCHOOL | Prophetstown | (815) 535-3452 |
| CNA~Classes~QUINCY AREA VOCATIONAL CENTER | Quincy | (217) 224-3775 |
| CNA~Classes~REND LAKE COLLEGE | Mt. Vernon | (618) 437-5321 |
| CNA~Classes~REND LAKE COLLEGE | MCLEANSBORO | 618-643-2325 |
| CNA~Classes~REND LAKE COLLEGE MARKET PLACE | Mt. Vernon | (618) 437-5321 |
| CNA~Classes~REND LAKE COLLEGE PICKNEYVILLE | Ina | (618) 437-5321 |
| CNA~Classes~RENEE'S SCHOOL OF CAREERS | Chicago | 773-233-7400 |
| CNA~Classes~RICHARD J DALEY COLLEGE | Chicago | (773) 838-7541 |
| CNA~Classes~RICHLAND COMMUNITY COLLEGE | Decatur | (217) 875-7211 |
| CNA~Classes~ROCK VALLEY COLLEGE | Rockford | (815) 921-3264 |
| CNA~Classes~ROCKFORD BUSINESS COLLEGE | Rockford | (815) 965-8616 |
| CNA~Classes~ROCKFORD SCHOOL PRACTICAL NURSING | Rockford | (815) 966-3300 |
| CNA~Classes~RUSHVILLE INDUSTRY HIGH SCHOOL | Rushville | (217) 322-4311 |
| CNA~Classes~SAINTS MARY & ELIZABTH MEDI | Chicago | (312) 770-2357 |
| CNA~Classes~SALEM COMMUNITY HIGH SCHOOL | Salem | (618) 548-0727 |
| CNA~Classes~SAMLAND INST OF ALLIED HLTH & TECHN | Chicago | (773) 283-0440 |
| CNA~Classes~SAMLAND INST OF ALLIED HLTH CHICAGO | Chicago | (773) 283-0440 |
| CNA~Classes~SAMLAND INST OF ALLIED HLTH- PK RIDG | Park Ridge | (847) 297-3900 |
| CNA~Classes~SANDOVAL COMM HS DIST 501 | Sandoval | (618) 247-3361 |
| CNA~Classes~SAUK VALLEY COMMUNITY COLLEGE | Dixon | (815) 288-5511 |
| CNA~Classes~SCHOOL OF MEDICAL ARTS & SCIENCES | EAST ALTON | 618-259-7781 |
| CNA~Classes~SENECA TOWNSHIP HIGH SCHOOL | Seneca | (815) 357-5045 |
| CNA~Classes~SHAWNEE CC ANNA CENTER | ANNA | (618) 634-3277 |
| CNA~Classes~SHAWNEE CC METRO CENTER | METROPOLIS | (618) 634-3277 |
| CNA~Classes~SHAWNEE COMMUNITY COLLEGE – ANNA | Ullin | (618) 634-3277 |
| CNA~Classes~SNYDER VILLAGE | Metamora | (309) 367-4300 |
| CNA~Classes~SOLEX COLLEGE | Wheeling | (847) 229-9595 |
| CNA~Classes~SOUTH ELGIN HIGH SCHOOL SD U-46 | South Elgin | (847) 289-3760 |
| CNA~Classes~SOUTHEASTERN IL COLL GALLATIN CO HS | Harrisburg | (618) 252-6376 |
| CNA~Classes~SOUTHEASTERN IL COLL HARDIN CO HS | Harrisburg | (618) 232-6376 |
| CNA~Classes~SOUTHEASTERN IL COLL HARRISBURG HS | Harrisburg | (618) 252-6376 |
| CNA~Classes~SOUTHEASTERN ILL COLL – WHITE COUNTY | Harrisburg | (618) 252-6376 |
| CNA~Classes~SOUTHEASTERN ILLINOIS COLLEGE | Harrisburg | (618) 252-5400 |
| CNA~Classes~SOUTHWESTERN ILLINOIS COLLEGE | Red Bud | (800) 222-5131 |
| CNA~Classes~SOUTHWESTERN ILLINOIS COLLEGE | Granite City | (800) 222-5131 |
| CNA~Classes~SOUTHWESTERN ILLINOIS COLLEGE | Red Bud | (800) 222-5131 |
| CNA~Classes~SPECTRUM NURSES TRAINING | Bolingbrook | (630) 771-9069 |
| CNA~Classes~SPOON RIVER COLLEGE | Canton | (309) 649-6227 |
| CNA~Classes~SPOON RIVER COLLEGE – HAVANA CTR | Canton | (309) 649-6227 |
| CNA~Classes~SPOON RIVER COLLEGE -MACOMB CAMPUS | Canton | (309) 649-6227 |
| CNA~Classes~SPOON RIVER HOME HEALTH CARE | Farmington | (309) 245-0723 |
| CNA~Classes~ST. ANTHONY'S NURSING AND REHAB CTR | Rock Island | (309) 788-7631 |
| CNA~Classes~State Career School – Waukegan | | |
| CNA~Classes~STREAMWOOD HIGH SCHOOL | Streamwood | (630) 213-5500 |
| CNA~Classes~THE BRITISH HOME | Brookfield | (708) 485-5636 |
| CNA~Classes~The Nirvana Institute, Inc | Chicago | (773) 675-4000 |
| CNA~Classes~TLC HEALTHCARE INSTITUTE | Matteson | (708) 679-1822 |
| CNA~Classes~TRITON COLLEGE | River Grove | (708) 456-0300 |
| CNA~Classes~TRUMAN COLLEGE | Chicago | (773) 907-4458 |
| CNA~Classes~TUKIENDORF TRAINING INSTITUTE | Chicago | (773) 817-4515 |
| CNA~Classes~TUKIENDORF TRAINING INSTITUTE | Midlothian | |
| CNA~Classes~TUKIENDORF TRNG INSTITUTE INC | Chicago | (773) 774-2222 |
| CNA~Classes~TWIN RIVERS CAREER & TECH SYSTEM | Robinson | (618) 544-8664 |
| CNA~Classes~TWIN RIVERS REG VOCATIONAL SYSTEM | Robinson | (618) 544-8664 |
| CNA~Classes~UChange Home Health, Inc | Chicago Heights | (708) 898-0196 |
| CNA~Classes~UNITED TOWNSHIP AREA CAREER CTR | East Moline | (309) 752-1691 |
| CNA~Classes~URBANA ADULT EDUCATION CENTER | Urbana | (217) 384-3530 |
| CNA~Classes~WABASH VALLEY COLLEGE | Mt. Carmel | |
| CNA~Classes~WAUBONSEE COMM COLLEGE AURORA CAMPUS | Sugar Grove | (630) 466-7900 |
| CNA~Classes~WAUBONSEE COMM COLLEGE COPLEY CAMPUS | Sugar Grove | (630) 466-7900 |
| CNA~Classes~Waubonsee Community College | Plano | |
| CNA~Classes~WAUCONDA HEALTH CARE | Wauconda | (847) 526-5551 |
| CNA~Classes~WEST AURORA HIGH SCHOOL-DIST 129 | Aurora | 630-301-6500 |
| CNA~Classes~WEST CENTRAL HIGH SCHOOL | Biggsville | (309) 627-2377 |
| CNA~Classes~WESTMONT CONVALESCENT CENTER | Westmont | (630) 960-2026 |
| CNA~Classes~WHITESIDE AREA CAREER CENTER | Sterling | (815) 626-5810 |
| CNA~Classes~WHITESIDE AREA CAREER CENTER | Sterling | (815) 626-5810 |
| CNA~Classes~WILBUR WRIGHT COLLEGE | Chicago | (773) 481-8922 |
| CNA~Classes~WILCO AREA CAREER CENTER | Romeoville | (815) 838-6941 |
| CNA~Classes~WILCO AREA CAREER CENTER-ADULT | ROMEOVILLE | 815-838-6941 |
| CNA~Classes~WILCO AREA CAREER CTR | Braidwood | (815) 838-6941 |
| CNA~Classes~WILLIAM RAINEY HARPER COLLEGE | Palatine | (847) 925-6533 |
| CNA~Classes~WILLIAM RAINEY HARPER COLLEGE | Wheeling | (847) 718-7000 |
| CNA~Classes~WILLIAM RAINEY HARPER COLLEGE | Hoffman Estates | (847) 755-3600 |
| CNA~Classes~William Rainey Harper College | Palatine | (847) 925-6533 |
| CNA~Classes~WINNING WHEELS INC | Lyndon | (815) 778-3610 |
| CNA~Classes~WM RAINEY HARPER COLL PROSPECT HTS | Palatine | (847) 925-6533 |
| CNA~Classes~WOODSTOCK HIGH SCH00L | Woodstock | (815) 338-0312 |
| CNA~Classes~WRIGHT COLL – HUMBOLDT PK VOC CTR | Chicago | (773) 481-8922 |
| CNA~Classes~ZAREM/GOLDE ORT TECH INST | SKOKIE | (847) 324-5588 |